Swiss Re and Milliman remove regulatory and execution risk for prospective flood insurers | Insurance Business America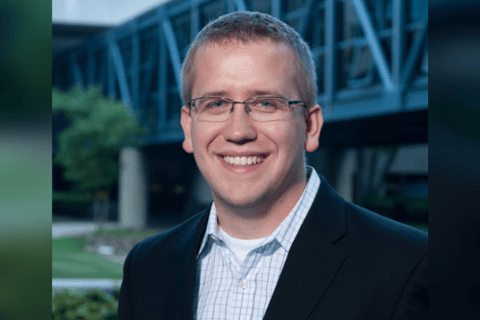 Swiss Re is on a quest to get as many Americans covered by flood insurance as possible. To that end, the reinsurance giant has teamed up with Milliman, a global consulting and actuarial firm, to launch a new private flood insurance product.
The simplified offering provides flexible coverage for low and moderate flood risks. It leverages Swiss Re's proprietary flood modeling for rating purposes and pairs it with customized policy forms developed by Flood Services Corporation. It is available through Milliman Appleseed, a new open advisory and rating organization licensed to submit loss costs, rating factors, and risk scores with state insurance regulators across the United States.
By licensing the product through Milliman Appleseed, insurers can easily adopt Swiss Re's simplified product offering, avoiding extensive product development, cutting down state-by-state regulatory costs and uncertainty, and accelerating their private flood insurance growth into more states.
"What we want to do at Swiss Re is close the flood protection gap in the United States," said Matt Junge (pictured), head of property solutions, US & Canada, Swiss Re. "We've been successful so far, working with our clients to deliver a bespoke product to approximately 100,000 Americans who needed flood coverage, but we wanted to take things a step further and have a bigger impact. One of the ways we knew we could do that was by removing the regulatory and execution risk that insurers have to take on when creating a new flood product."
Read next: Offsetting rising flood insurance costs after record storm season
Milliman Appleseed streamlines the regulatory approval process to accelerate speed to market for new entrants offering private flood insurance.
"In the US, the state regulatory system is very complex," said Nancy Watkins, principal and consulting actuary with the property and casualty practice at Milliman. "In order for a company like Swiss Re to get its products approved, they would have to defend their product and how it was priced on a state-by-state basis, and make sure that the product was compliant with the local regulation. All of that takes time. It's never really certain how long it will take for product approval, and whether in the end, the product will be approved. So, it's very critical for a company like Swiss Re or any other insurtech innovator, to be able to reduce the risk and the uncertainty of the timing of rate approval, in order to accelerate the adoption of new products from their potential customers.
"Flood was considered to be uninsurable up until about five-years-ago, so state regulation had not really evolved to handle the best-in-class rating that Swiss Re is putting out there. We are having to work with regulators one-on-one, in order to show them how Swiss Re is adhering to their regulations and how the resulting rates reflect the underlying risk. We're doing that in advance, and then Swiss Re is able to prove to their customers that their rates have been approved and can be adopted very quickly and easily. That basically puts all the timing and regulatory risk on the innovator and not on their potential customers – and that's the rationale behind Appleseed."
Read more: Tackling America's flood insurance protection gap
The type of insurer that's most suited to adopting Swiss Re's simplified flood insurance solution through Milliman Appleseed would be one that writes business in multiple states and is looking to provide a "very affordable flood product" to their clients, Junge explained. The product offers insured limits anywhere between $5,000 and $75,000, and is designed specifically to cover policyholders with low to moderate flood risk. Junge stressed that the reinsurer does not intend to compete with the National Flood Insurance Program (NFIP); the aim of the simplified private product is to further reduce the protection gap by giving homeowners another affordable flood insurance option.
Milliman estimates that only 4% of single-family homes have flood insurance in the United States, leaving 96% of homeowners vulnerable to flood-related damages, and highlighting the untapped potential in the private flood insurance market.
"There was about $735 million in direct written premium for private flood insurance in 2020. And Milliman estimates that the potential market for residential flood could be between $37 billion and $47 billion," Watkins told Insurance Business. "There's a huge upside potential for lots of variation in the types of flood coverage offered and the limits offered. Swiss Re's new offering fills a nice niche for people who don't have to buy flood insurance [because it's required in their mortgage contract or they're in a FEMA flood zone] but want peace of mind at a very low cost."