Top 10 flood insurance companies in the US | Insurance Business America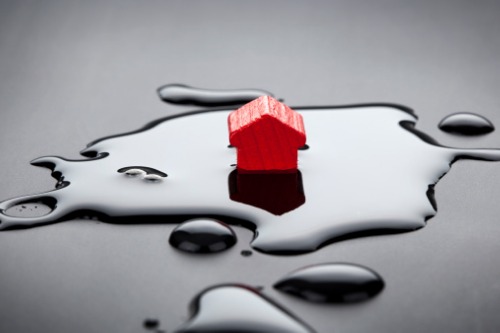 Flooding is the most common and costly catastrophe insurance claim in the US, causing billions in economic losses every year. According to the National Flood Insurance Program (NFIP), 90% of natural disasters in the country involve flooding.
There's no coverage for flooding in standard homeowners or renters policies or most commercial property insurance policies. Coverage is available in a separate policy from the NFIP and a few private insurers.
Here are the top 10 private flood insurance companies, according to the Insurance Information Institute:
1. FM Global
Direct Written Premiums: $299,749
Market Share: 42.7%
The FM Global Group is a family of property insurance-focused companies, including AFM, FM Approvals, FM Global, FM Global Cargo, Emergency Response Consultants, and Mutual Boiler Re. FM Global is a US-based mutual insurance company that has offices around the world and specializes in loss prevention services, focusing on large corporations throughout the world in the highly protected risk property insurance market sector.
FM Global is a thought leader in the catastrophe insurance space. In a whitepaper, it tackled why CFOs need to initiate preparations for catastrophes to mitigate weather-related damage to properties and business interruption losses.
2. Assurant
Direct Written Premiums: $83,042
Market Share: 11.8%
Assurant, Inc. is a global risk management solution provider with a market presence in 21 countries. A Fortune 500 company, Assurant focuses on the housing and lifestyle markets. It's a market leader in extended service contracts, lender-placed homeowners insurance, mobile device protection and related services, pre-funded funeral insurance, renters insurance, and vehicle protection products.
Assurant is the second largest provider of write-your-own (WYO) policies through the NFIP. It also writes private flood insurance policies that offer higher coverage limits and flexible add-ons for residential, RCBAP and commercial properties.
3. Zurich Insurance Group
Direct Written Premiums: $77,128
Market Share: 11.0%
Zurich is a multi-line insurer that provides a diverse range of property and casualty products and services, as well as life insurance. Zurich's customers range from individuals to small businesses, mid-sized to large firms, and multinational corporations. It services customers in both global and local markets.
The company has a flood resilience program, a multi-sector partnership focusing on shifting from post-event recovery to pre-event resilience building.
4. American International Group (AIG)
Direct Written Premiums: $59,759
Market Share: 8.5%
American International Group (AIG) is a global insurance company that offers products and services such as traditional insurance, specialized solutions, and excess and surplus lines insurance to help businesses address emerging risks. Its clients range from large, international, and mid-sized companies to small businesses, entrepreneurs, and non-profits found worldwide.
5. Swiss Re
Direct Written Premiums: $49,688
Market Share: 7.1%
The Swiss Re Group has several key business units, including reinsurance, corporate solutions, life capital, and public sector solutions. Meanwhile, the Swiss Re Institute injects thought leadership into the insurance industry, with the group producing data-driven research alongside partner organizations.
On the catastrophe insurance side, Swiss Re Corporate Solutions enhanced its online portal, PULSE, with a new function that delivers real-time natural catastrophe event notifications to clients.
6. Berkshire Hathaway
Direct Written Premiums: $19,837
Market Share: 2.8%
Berkshire Hathaway Inc. is an Omaha-domiciled holding company that owns more than 60 subsidiaries. Its insurance subsidiaries include Applied Underwriters, Berkshire Hathaway GUARD Insurance Companies, Berkshire Hathaway Specialty Insurance, Gateway Underwriters Agency, GEICO, General RE, MedPro Group, National Indemnity Company, and United States Liability Insurance Group.
7. Liberty Mutual
Direct Written Premiums: $19,329
Market Share: 2.8%
Liberty Mutual is a global insurer that provides a wide range of property and casualty insurance products and services through a group of entities owned by LMHC, its parent company, and spread out worldwide. The insurer's local insurance operations can be found in 17 countries under the Liberty Mutual International wing, selling property, casualty, health and life insurance offerings to individuals and businesses in Latin America, Europe, and Asia.
8. Alleghany Corp.
Direct Written Premiums: $17,571
Market Share: 2.5%
Alleghany Corporation owns and supports operating subsidiaries and investments, anchored by a core position in property and casualty insurance and reinsurance. Although its primary sources of revenues and earnings are its insurance and reinsurance operations and investments, the corporation also generates revenues and earnings from a diverse portfolio of middle-market businesses owned and managed through Alleghany Capital, its wholly-owned subsidiary.
9. Allianz Group
Direct Written Premiums: $15,924
Market Share: 2.3%
The Allianz Group is one of the world's largest financial services providers and a global leader in the insurance and asset management business. It has 88 million retail and corporate clients across 70 countries and employs over 140,000 people worldwide. Allianz offers property and casualty insurance, credit insurance, life and health insurance, travel insurance, and asset management services via several brands and subsidiaries.
10. MAPFRE
Direct Written Premiums: $14,603
Market Share: 2.1%
MAPFRE is a global insurance group doing business in over 100 countries across five continents. It has over 36,000 employees serving over 30 million customers worldwide. In the US, MAPFRE is the 21st largest property/casualty insurer and 20th largest private passenger auto insurer, with a presence in 14 states.