US taxpayer is going to pay one way or another on flood insurance | Insurance Business America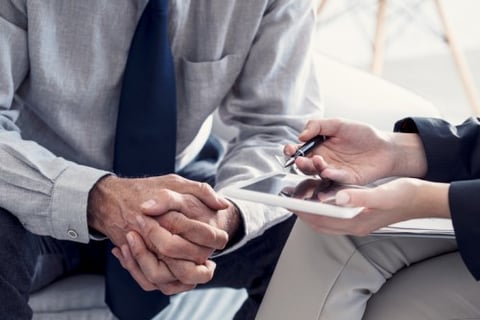 The National Flood Insurance Program (NFIP) has come under intense scrutiny in the past few months after its scheduled renewal period coincided with
a dramatic and costly hurricane season
.
Houston faced one of the worst US flood disasters in recent history as a result of Hurricane Harvey battering the Gulf Coast – and the majority of homes didn't have flood insurance.
The hurricanes caused projected losses of $16 billion, meaning the NFIP would completely drain its financial resources according to a letter from Office of Management and Budget Director Mick Mulvaney sent to Congress on October 04.
Join us at our Future of Flood 2017 event in Florida on November 16. Click here to register.
Last month, the US House of Representatives passed a $36.5 billion disaster relief bill that would forgive $16 billion in debt owed by the NFIP. But there are still serious issues Congress needs to address, according to Nat Wienecke, senior vice president, Federal Government Relations, PCI.
"Congress has never failed to meet the obligations in the NFIP program for consumers. The consensus is that promises made to consumers should be promises kept," Wienecke told Insurance Business. "But the reality is, Congress has designed a program that is not actuarily sound. It would pass no inspection by any insurance regulator on the planet for solvency.
"The NFIP as a program, due to its subsidization rates, is not structurally designed to handle catastrophes. That's part of the thought process behind not requiring the program to take on more debt [relieving the $16 billion]. If you were to add more debt to its interest payments, it would just make the NFIP even more structurally unsound that it already is."
Celebrate excellence in insurance. Join us for the Insurance Business Awards in Chicago
.
Following the $16 billion relief, the NFIP will still owe around $46 billion in debt to US taxpayers. One major area where taxpayers are left to pick up the slack is in guaranteed mortgages, according to Wienecke.
In Houston, around 80,000 homes suffered uninsured flood losses during Harvey. For some, the only redress would have been to get a loan to rebuild their home, which might in turn have made it unaffordable. If they abandon their homes, who's going to cover the mortgages? The taxpayer.
"I think Congress needs to spend more time looking at the risk floods play on mortgages that are guaranteed by the taxpayer," Wienecke commented. "What's the real taxpayers' exposure for people outside of the 100-year flood zone?
"They're going to have to pay one way or another."
Related stories:
Want more private flood insurers? Increase federal rates
Senator worries FEMA exec is 'fox guarding the henhouse'