Following broking mega-merger, smaller independents can still stand out | Insurance Business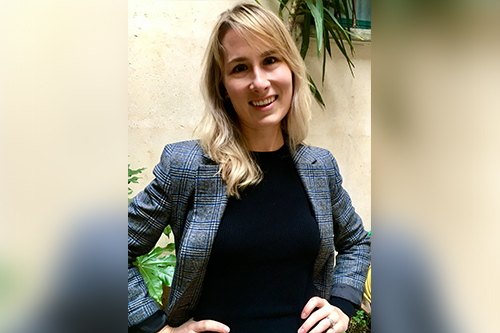 The following is an editorial by Alicja Grzadkowska, senior news editor at Insurance Business. To reach out to Alicja, email her at [email protected]
After reports in March 2019 that Aon was considering an offer to buy rival insurance brokerage Willis Towers Watson, the two giants finally reunited a year later by announcing an agreement to merge their operations in an all-stock transaction with an implied combined equity value of around US$80 billion.
With this mega-merger, which follows in the footsteps of the Jardine Lloyd Thompson Group (JLT) and Marsh & McLennan (MMC) deal, the list of the biggest global brokers is slowly getting smaller. While some experts predict that divisions of the merged company will have to be spun off to appease the Competition & Markets Authority, similar to when JLT had to sell its global aerospace practice to Arthur J. Gallagher in 2019, the remaining company will still overtake MMC as the largest global brokerage.
This type of deal puts more pressure on independent brokerages to stand out among the competition and prove their worth. After all, bringing more innovation and cutting costs by streamlining the two operations will be two key focuses of Aon-WTW leadership in the follow-up to the big announcement.
Read more: Aon, Willis Towers Watson reveal mega-merger
Innovation and cost-cutting are likewise two areas where independent brokerages and agencies serving the middle market can struggle as they risk being pushed out of the marketplace by well-known brand names that have offices filled with risk and insurance experts for each and every industry. Moreover, the additional investments into technology-enabled analytics platforms noted during the Aon-WTW merger announcement will put more pressure on middle-market independents to come up with a suitable alternative for clients, according to Reagan Consulting, which also noted that the cost-cutting that the new brokerage giant will implement is a good reminder to companies competing against the broking goliaths "to eliminate the inefficiency and waste in their own operations."
Nonetheless, in this competitive environment, brokerages and agencies are finding their own ways to continue delivering value to clients and growing their business. Philadelphia-based brokerage The Graham Company has grown from six employees and $300,000 in annual revenue in the early 1970s to 160 employees and $40 million in revenues today, thanks in part to a focus on certain core industries including construction which today makes up about a third of the company's business.
In fact, focusing in on specialty niches has paid off for many brokers since it's hard to be an expert in all things and deliver the same level of expertise to all clients. Rather than trying to be a Jack of all trades like these global brokerages, companies can narrow their focus on a particular expertise and/or industry, and provide the best possible service for those businesses.
Other ways that independent brokerages and agencies can stand out include embracing technology to ensure a smooth and fast quote-to-bind experience for their brokers and clients, and help expedite customer delivery of insurance documentation. They should also lean into digital marketing, which is table stakes in the insurance industry today as consumers continue their mass migration towards online channels.
Furthermore, they should focus on hiring talent that brings something new to the table – whether it's unique expertise and experience, or diverse perspectives – with values that align with that of the business to help keep the culture of the brokerage or agency intact. In fact, the merger might be the perfect opportunity to fill vacant positions and/or build out expertise as the $800 million in projected synergies coming from the deal will mean that a number of professionals will now be on the market, as noted by Reagan Consulting.
While a deal like this will always have reverberations across the insurance marketplace, it certainly doesn't spell the end of the independent brokerage or agency that provides very necessary solutions and services to their middle market clientele. As long as these independents move with the times and hone in on their competitive edge, they won't be left behind.