Pandemic highlights opportunities for insurers in the gig economy | Insurance Business America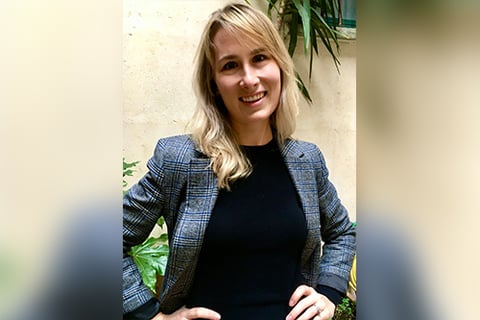 The following is an editorial by Alicja Grzadkowska, senior news editor at Insurance Business. To reach out to Alicja, email her at [email protected]
The gig economy as we know it today grew significantly during the last global recession, after a significant number of people lost their jobs and turned towards self-employment. This new breed of workers were helped along this career path by the widespread use of the internet, smartphones, and mobile apps that further increased more than a decade ago, according to a report from the Regional Economic Development Institute at Colorado State University.
With predictions that a global recession is looming due to the coronavirus outbreak, the spotlight is again on the gig economy, whose workers are – like many companies and their employees – suffering from a loss of business. Data analysts at AirDNA reported that Airbnb bookings in Europe dropped sharply in March and in the US, revenue from short-term rentals continues to fall. Uber meanwhile has rolled out a new feature for drivers to help them find work during the crisis since demand for ride-hailing in cities has almost completely fallen off. And these are only two companies employing gig workers, with millions more freelancers out there that have been impacted by the coronavirus and have seen their main source of income dry up.
While permanent employees might benefit from paid sick leave and unemployment insurance in light of the pandemic, independent contractors and gig economy workers are often in a whole other boat. In many countries, depending on the type of government assistance, they might not be able to access the same support as their employed counterparts – a void that risk mitigation and insurance services could fill.
After the worst of the pandemic has passed, insurers will be facing a lot of questions around the future of business interruption cover. Among these discussions, they should also consider expanding solutions for gig economy workers, in part because of the business opportunity as well as the fact that doing so aligns with the mission of the industry as a whole. Pre-pandemic, some insurers already rolled out insurance and risk mitigation offerings for social media influencers, for example, as well as insurance for ride-sharing drivers and their employers. However, the space is ripe for disruption and traditional insurers have so far been trailing insurtechs in serving this segment.
KPMG's insights on the gig economy indicate that in the US, more than 35% of the workforce seems to be taking part in the gig economy, while in Europe the size of the gig economy as a secondary source of income is on the rise. Meanwhile, in China, India, Indonesia and Brazil, this share could be even higher since gig work is the primary source of income for much of the population.
KPMG also noted that because these workers are not covered by their employers' insurance, and don't fall neatly into commercial or personal insurance, "there is a new lucrative opportunity to provide tailored insurance policies for gig workers as this new model of work demands new ways of thinking about insurance, with products that are flexible and able to be customized to particular needs." Nonetheless, traditional insurance carriers have policy pricing (which is based on years of historical loss information), legacy systems, and complex organizational standing in their way, which has opened up this avenue for insurtech entrants to tap into this segment of the market.
Moreover, as many insurance companies aim to help people and businesses understand their risks, mitigate against them, and, more broadly, support the communities in which their employees live and work, that same mission should extend to gig workers, who contribute significantly to economies around the world and supply key services that we've grown accustomed to having at our fingertips – from ride-hailing and food delivery apps on our phones to a constant stream of content across social media and vacation rentals, among many other roles they take on.
This pandemic has underscored the vulnerability of gig workers and while the magnitude of the event will hopefully not be seen again for a while, the industry can do a better job of offering protection for independent contractors, freelancers, and others who fall into the gig category in the future.