Allstate and Liberty Mutual to provide Lyft drivers with insurance coverage | Insurance Business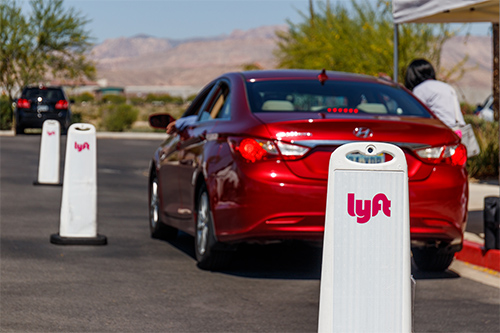 Drivers with rideshare company Lyft will now receive insurance coverage from either Allstate or Liberty Mutual Insurance.
Lyft recently partnered with the two insurance companies, which are offering commercial auto insurance coverage to drivers in specific states. Allstate will provide coverage to Lyft drivers in California, Iowa, Indiana, Kansas, Kentucky, Missouri, Ohio and West Virginia, while Liberty Mutual will offer insurance in Arizona, Michigan, New Mexico, Texas and Utah.
For both insurance policies, the coverage applies throughout the cycle of a Lyft trip – from the moment the driver turns on the Lyft app, to passenger pick up, and trip completion.
"People's needs change quickly and constantly, and they shouldn't worry about the complexities of insurance coverage as they use their personal vehicles to make money," said Allstate Business Insurance president Jamie Trish.
"We're excited to have been selected to take part in Lyft's auto insurance program," said Liberty Mutual Insurance sharing economy & new mobility senior vice-president and chief underwriting officer David Blessing. "Drawing on Liberty Mutual's deep expertise in both commercial and personal lines, we are able to deliver complex risk management solutions to meet the insurance needs of one of the preeminent companies in the sharing economy."
The coverages may vary by state and during period of engagement. The coverages may also include bodily injury and property damage liability, uninsured/underinsured motorist liability, and collision and comprehensive coverage, subject to policy terms, conditions and deductibles.