Auto insurers face mounting claims costs post-pandemic – report | Insurance Business America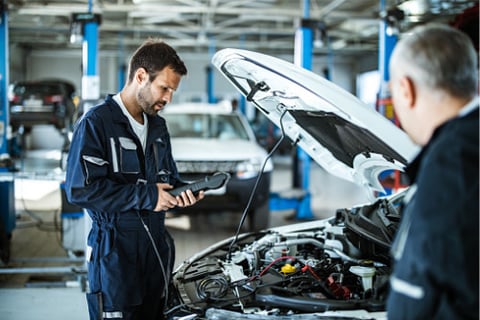 Surging vehicle repair and replacement costs will significantly slash underwriting margins of the country's car and truck insurance providers as claims rebound to pre-pandemic levels, a new report by market intelligence firm S&P Global has revealed.
With restrictions easing, the firm expects the number of automobile crashes and the average cost to settle claims to "increase rapidly."
"Auto insurers provided estimated premium relief of as much as $16.4 billion to their customers in 2020 as COVID-19 curtailed commuting and leisure travel," said Tim Zawacki, principal analyst for the financial institutions group at S&P Global. "In 2022, some of those customers may face higher auto insurance rates as carriers respond to a return to normal driving patterns and claims costs continue to climb."
Read more: J.D. Power: Pandemic gave auto insurers "breathing room" to refine customer experience
The report also predicts that combined ratios – the key measure of property and casualty (P&C) underwriting profitability – will normalize in the personal and auto insurance segments this year because of inflationary pressures and the sharp rise in the volume of vehicles on the road.
To address this, the study says that some auto insurance providers will implement "sizeable rate increases." Based on the data the research gathered, personal auto direct premiums written is projected to grow 3.1% in 2021 and 5.4% in 2022, with loss and loss adjustment ratio reaching 75.5% and 76%, respectively, during the period.
The research expects commercial auto premiums to rise 14.2% in 2021 before dropping to 8.4% next year.
The study also suggests greater use of technology will benefit auto insurance providers in the long-term. The advantages include increased consumer acceptance of telematics and continued deployments of advanced equipment across the domestic vehicle fleet.
Insurers, however, must first address the "near-term volatility" brought by the COVID-19 pandemic, the report added.