Hagerty goes all in on membership model for car fanatics | Insurance Business America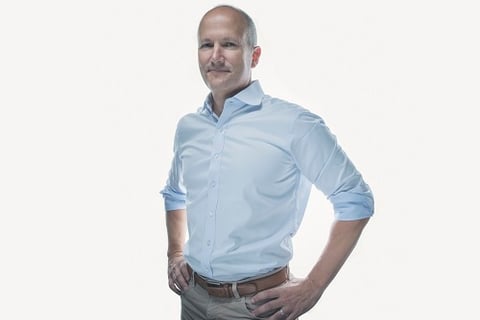 The race to get autonomous vehicles on the road, a rise in ride-sharing apps, and ongoing issues of distracted driving are all shifting the way people navigate the roads today as well as the insurance coverage they're looking for when they get behind the wheel.
Amid this evolution, one of the world's largest communities of car enthusiasts, Hagerty Drivers Club, is aiming for significant growth in the coming years as the insurance agency known for its expertise in collector vehicles fully commits to a membership model. The membership feature has been part of the Hagerty program since 2002 and included roadside assistance as well as other benefits, but the recent company-wide shift from an insurance-based model to a membership one represents an all-in push to make Hagerty a membership organization.
"We're living in a time when the future of driving is changing in some people's minds. Will people be driving in the future, will they not be driving? Will there be people interested still in vehicles that are cool and for purposes other than transportation?" said McKeel Hagerty (pictured), CEO of Hagerty, adding that the company wanted to make the experience of interacting with insurance about more than just buying coverage.
"It's now no longer tied to just an insurance transaction. Before, the only way you could take advantage of things like our magazine or our valuation tools is if you owned a car and you insured it with us. Now, anyone who's of driving age and who is interested in cars can join. There's a free level, and then there's a paid level that gives you things like the magazine and access to events, and more browsing [and] shopping marketplace information that they can use to start making choices about cars they might want to buy or sell.
"Our stated purpose is to be the organization that saves driving and car culture for future generations, and Hagerty Drivers Club is really for anybody that loves cars – that's what we built it for."
Read more: Specialist car insurer picks must-buy bargains of the 80s
Hagerty Drivers Club has a goal to reach six million members by 2025, which it aims to do by bringing more car enthusiasts into its world. The company's data has shown that, despite some beliefs about younger generations' approach to car-buying, Generation X and millennials are now exceeding baby boomers in terms of seeking quotes on vehicles and looking up valuations using Hagerty's tools.
"This is a big move because if you look at the general media, it's this constant question of if younger generations are interested in cars at all. The reality is that they are and they're also large generations, but what they're interested is a newer, more modern vehicle type, so it's not just older, older classic cars – it's much more about newer, sportier driver cars," said the Hagerty CEO.
The Hagerty Drivers Club also has a modern mobility component with DriveShare, a peer-to-peer rental business that the CEO compares to an Airbnb for classic cars.
"We bought that company a couple of years ago and have knitted it into our Hagerty Drivers Club ecosystem, so now there's an option for this newer, younger generation or people trying to get into the car world, but who may not be as interested as others, [who] can come on to our platform, sign up, rent the car for a weekend, see if they like it, and then go from there."
The move to Hagerty Drivers Club also reflects the fact that insurance needs to keep up with changing consumer expectations. Auto insurance customers tend to only interact with their insurers during billing cycles, whether they've selected an annual, quarterly or monthly payment option. By contrast, a Hagerty Drivers Club member can have as many as 87 different interactions with Hagerty – which will reach 150 different touch points by mid-2019 – by receiving daily updates on the car market, signing up for monthly newsletters or the bi-monthly magazine, as well as attending events.
"It's about being more present in somebody's mind and being more present for the thing that they love, which is cars, not insurance," said Hagerty.
With a net promoter score of 83, Hagerty can assure agents that the company will help them take care of the specialized, car-loving part of their book of business, thanks to a focus on service.
"We're going to help you take care of these car people out there that are fanatics for cars, and make it one of the best experiences they have in the insurance space," said Hagerty. "That's really why we built it – it's a retention tool for agents, and we're doing a lot of events that agents can turn their customers on to all around the country, so it's a both sales and a retention benefit."