$1.2 trillion infrastructure bill requires new look at project procurement methods | Insurance Business America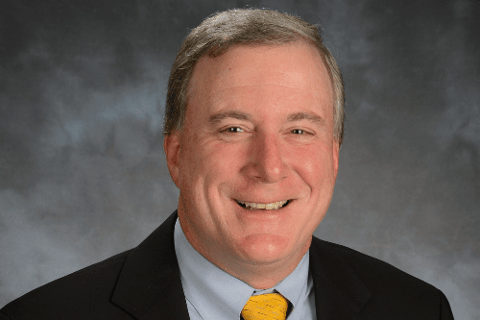 The US Senate recently passed the historic $1.2 trillion bipartisan Infrastructure Investments and Jobs Act, which will be the largest long-term investment in US infrastructure in nearly a century if it is approved by the House of Representatives and signed into law by President Biden.
Passing through the Senate on August 10 with a wide bipartisan majority of 69-30, the bill features $550 billion in new federal spending over five years. It promises transformational investments in transportation infrastructure totaling $312 billion, of which $110 billion will go towards roads, bridges and major projects, $66 billion to passenger and freight rail, $39 billion to modernizing and expanding transit systems, and $7.5 billion to building a national network of charging infrastructure for electric vehicles.
Among other things, the Infrastructure Investments and Jobs Act has also allocated $65 billion toward power infrastructure, including enhancements to the electrical grid, $65 billion for the expansion of broadband internet infrastructure, and $55 billion for clean water infrastructure, of which $15 billion will be directed toward replacing lead pipes.
If signed into law, the historic bipartisan infrastructure bill could lead to an uptick in large-scale civil construction work. On the surface, this sounds great for the US construction industry, but there are some major red flags that need to be addressed in order for these mega projects to be successful.
Read next: Miami condo insurer to pay out its entire $5 million policy limit
To raise awareness of the challenges impacting contractors, Travelers has released a new Infrastructure study, which looked at 224 heavy civil construction projects over a 17-year span from 2004-2020, and focused on projects with contract values between $250 million and $2 billion, including bridge, highway, rail/light rail, tunnel and other similar large-scale civil work.
"You hear a lot about public-private partnerships (P3s) as being the procurement solution that many states are going to use for some of these mega civil construction projects [if the $1.2 trillion infrastructure bill is signed into law]," said Stan Halliday (pictured), chief underwriting officer, construction surety, national accounts, Travelers. "But we've observed that to be the worst performing part of the construction space over the last 10-years, to the point where, even though jobs are big and they do get completed, the contractors weren't performing very well, and many jobs actually lost money.
"We decided to run a study to get some data behind our observations, and what we found is that roughly 50% of jobs in excess of $250 million in contract value that are done on a design-build basis do not earn an acceptable return for the contractor, and roughly 25% of those projects lose money completely. In other words, forget about covering their overhead; they don't even cover their job costs - that's the biggest problem."
With this infrastructure study, Travelers hopes to make the project owners – which under P3s are primarily the states, municipalities and other civil authorities – aware that they need to reassess how they're procuring large-scale civil construction projects. If they don't reconsider procurement type, Halliday warned that project owners might be left "very disappointed" in having shorter bid lift and much higher pricing due to how poorly these P3 design-build mega projects have performed in the past, with many suffering long project delays and costly legal battles or claims.
Read more: Leading brokers reveal what to look for when choosing a construction insurance provider
"Part of the reason we think the results have been so poor is that often in design-build, the contractor is called the design-builder and that party owns the design and construction process. They're being asked to provide a firm, fixed price to the project owner on roughly a 30% complete design, and they've been unable to do that. They just can't be very accurate, and that's resulted in these poor results," Halliday told Insurance Business. "So, we would advise project owners to revisit that and [try to] understand and collaborate with the contractors a little better so that they're providing firm, fixed pricing later in the process after the design is much more complete."
There are a couple of project procurement methods that offer a more collaborative approach. The first is progressive design-build, which follows the traditional design-build methodology, but pricing is determined as the design progresses and is only finalized just prior to design completion. The second is the construction manager / general contractor (CMGC) at risk method, where the project owner hires a designer separately from the contractor and they'll then work together on pre-construction to put together a plan and a budget.
"That CMGC methodology tends to work better for the project owner in that the jobs are not delayed and there are very few [legal/contractual] disputes and claims," Halliday commented. "And they work better for the contractor because they're able to achieve more acceptable margins than they typically would via the other procurement methodologies."
Travelers has one key aim for its infrastructure study. With a potential increase in mega projects resulting from the infrastructure bill, the insurer wants to encourage project owners to procure work in a manner that minimizes project disputes, provides greater certainty of timely completion, best protects taxpayer dollars and allows the contractors to have a reasonable chance at achieving an acceptable financial return for their work.
"Often with P3s, the financiers get so focused on what they need, and they have very little interest in what maybe the counterparties that they're dealing with also need to make a project successful and fair," said Halliday. "That's something we're trying to bring to light. Yes, it's important that we have creative and public and private financing to make these mega projects happen, but the projects only work if contractors have a reasonable chance of getting their target returns. And if they're not doing that, they'll just go and do other work – and that would be bad because then all the pricing would go up and so on. I think now's a good time to start the conversation [around alternative procurement methods] as the infrastructure bill is coming out."