Beating the hackers with cyber best practices | Insurance Business America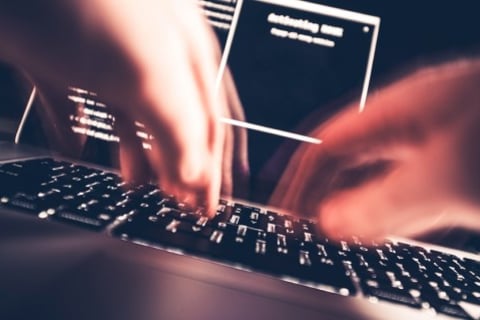 Data breach, after data breach, after data breach. The cyber problem is not going away.
In the past two weeks alone, we have learned of a number of high profile cyberattacks, causing resounding headaches for numerous high-profile organizations – and even an entire US city.
Earlier this week, apparel giant Under Armour revealed a data breach that could potentially impact 150 million users of its MyFitnessPal app, with information like usernames, email addresses and hashed passwords all at risk. Customer payment information is said to be safe, as Under Armour collects and processes payments separately.
Customers of the Expedia-owned travel booking site Orbitz were not quite so lucky when "a data security incident [struck the] legacy travel booking platform," affecting about 880,000 payment cards. Orbitz found evidence in March that a cyber criminal hacked its legacy systems last year and gained access to almost two years' worth of customer data, including: names, dates of birth, postal and email addresses, gender, and payment care information.
The list of victims that have fallen prey to prowling cyber criminals goes on with the likes of aerospace company Boeing, major department store Saks, and the city of Atlanta all hit. In March, hackers infiltrated Atlanta's city computer network, causing outages to multiple internal and external applications for the city, and demanding ransom for de-encryption.
If these attacks highlight anything, it's that the need for holistic cyber insurance products and effective data breach preparation and management programs are more essential than ever.
But cyber is a constantly evolving area of risk which is dumping ever-changing demands on insurance professionals. All clients have different cyber vulnerabilities and the market's developing at such a pace that it can be tricky to match the most effective cyber insurance policy to the client. This sometimes results in coverage gaps which could have enormous ramifications if a breach were to occur.
"The most common cyber coverage gap is not so much a gap as a flaw in the approach," commented Robert Parisi, Jr., managing director and national cyber product leader at Marsh, and panelist in the upcoming exclusive webinar 'Update in Cyber Claims and Coverage'.
"Cyber risk, by definition, touches multiple risks - liability, direct loss, crime, extortion, error & omissions. The gap as it were, is the failure of aligning any cyber coverage with existing insurance policies to maximize coverage for an insured."
Learn more about cyber insurance updates and best practices by tuning into our exclusive webinar on April 19 at 2pm ET.
Related stories: