Engineering the right technology to enhance client experience | Insurance Business America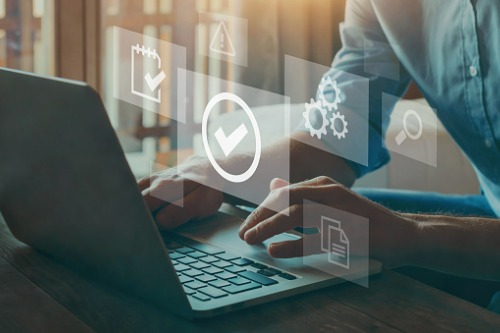 Imagine if all insurance companies operated like banks, with a seamless experience for brokers, underwriters, and insureds collaborating on complex transactions in real time. With the right experts, technology, and system integrations, the industry could redefine itself.
"I was part of the original team that came together to build Resilience," said Matt Hall, co-founder, and VP of labs at Resilience. "We were a group of tech-minded folks, namely cybersecurity experts, concerned about the under-preparedness of today's insureds in the face of an increasingly menacing threat landscape."
This was the foundation for Resilience's "Insure and Secure" approach, which enables the organization to give customers comprehensive risk assessments, cybersecurity consulting, and proprietary solutions for improving security posture.
"As we built the company from the ground up, we recognized a unique opportunity. With nearly half our staff coming from an engineering background, we looked for smarter, leaner ways to do things," Hall explained.
Technology has revolutionized so many industries, so why not insurance?
Many of the traditional insurance companies are still built on legacy systems or have attempted to create decentralized compartments which evidently led to inefficiencies. Consolidating technology and data will allow the industry to propel into the age of digital innovation.
Read more: How the insurance industry can leave behind the burden of legacy technology
"We wanted to leverage the tools available to ensure reliability for brokers and customers. Not just for convenience and speed but for clarity and transparency as well," he said. "To that end, we implemented a customer relationship management (CRM) system, common in the software industry but underutilized in insurance, designed for complex transactions with many users."
According to Hall, too often in insurance the CRM system is completely disconnected from the underwriting and claims system. The work it takes to acquire and retain a customer is completely cut off from the data about what the customer purchased, which is then cut off from how the customer ultimately benefited from the purchase.
"We took a cue from the software industry and designed our systems to be integrated so that data and processes from the top of the sales funnel operate on the same core tech platform with a standardized view to key data points," Hall emphasized. "With this approach, we exponentially reduce the IT and engineering efforts required to support every purchase and exponentially increase the quality of the customer experience."
Resilience has also considered the operational needs of placement brokers.
"We've designed our system for faster response turnaround time, to adhere to the published underwriting appetite, to accommodate real-world pricing and coverage challenges, to support bulk quoting management, and to easily manage simple payables and receivables processing while minimizing trading friction," he said.
"It's not just the technology and the systems, it's the people we have stationed to work with clients at every touchpoint that make Resilience different," Hall added.
While technology and precise engineering are critical, no computer can replace a seasoned underwriter, especially when it comes to cyber risk.
"To make sure that we are minding those changing risks and putting customer security above all, our in-house cyber experts observe every transaction," Hall said. "Those same experts are available to clients at every point during the life cycle of the policy to give specific recommendations and guidance."
Read next: How can brokers help clients see the wonders of insurtech?
"It's less about making that immediate transaction, and more about building a long-term relationship and risk portfolio," he said.
As a leader in security, insurance, and broker interactions, Resilience is setting an example for positive customer relations across fields, with hopes to inspire others to improve customer relations, broker interactions, and daily operations.