ERMI and CIC launch environmental captive insurance program | Insurance Business America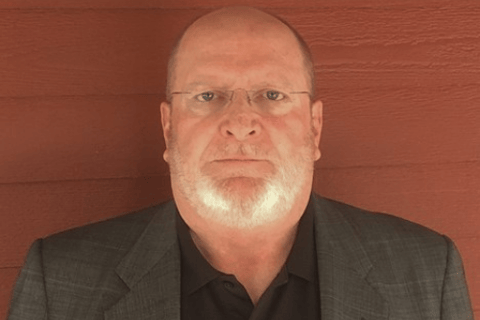 After 30+ years in the environmental insurance industry, Chris Bunbury (pictured) and his team at Environmental Risk Managers, Inc. (ERMI) may have just "cracked the code" on what insureds are looking for.
ERMI, an environmental insurance wholesaler, has teamed up with CIC Services, a risk management consulting firm specializing in the utilization of captive insurance companies, to launch an environmental captive insurance program, called EnviroCap. With EnviroCap, business owners and executive teams can hold their own legally compliant insurance company with coverages via an AM Best 'A' Rated carrier, tailored to their own unique business needs and risk profiles.
This is attractive at a time when the pollution liability insurance market is hardening and adequate coverage is becoming harder to secure, according to Bunbury, ERMI president. He said: "Typically, captives become more attractive in a hard market. Over the last couple of years, lots of markets have been raising their premiums. There are also carriers that - based upon emerging contaminants like glyphosate, PFAS chemicals, and COVID-19 – are either changing or reducing the coverages they're offering, or they're exiting the marketplace altogether due to the loss history they've experienced."
Read next: How to take on environmental property risk
At the same time, authorities are placing far-more-intensive regulatory scrutiny on businesses large and small over incidents and indices of pollution and a broadening range of environmental impacts.
"In today's volatile political and regulatory environment, we're helping business owners take control by establishing their own captive insurance company," Bunbury told Insurance Business. "It's a great opportunity for companies that have invested a lot into risk management and loss control because, if they perform well, they're able to earn their money back in the form of a dividend. Essentially, it's environmental insurance which pays you back."
The EnviroCap program is the first of its kind in the US market. It offers a program with an AM Best 'A' rated carrier, with a minimum investment of $750,000, as well as a direct written program, with a minimum investment of $100,000. Both options come with the whole gamut of value-added services – loss control, claims management, etc. – either via the 'A' rated carrier or through a third-party administrator brought on by ERMI. Meanwhile, CIC will administer the EnviroCap program and provide all the services related to establishing and maintaining the captive.
"One unique aspect to EnviroCap is that, in addition to all the environmental coverages we can offer, we can also include general liability," Bunbury commented. "When we add that to the equation, it opens up the marketplace to a lot more candidates. Whereas originally, they might have said: 'Well, I'm not spending $750,000 on my pollution liability,' now they can say: 'But I spent $500,000 on my general liability, and $250,000 on my pollution liability – wow, I could have my own captive and have an opportunity to get dividends back and everything else.'"
Read more: Chubb CEO under fire for environmental approach – 70 groups join forces
According to ERMI, client firms that own their own environmental captive insurance company can cut up to 50% from traditional insurance costs, enjoy additional tax benefits and build a more valuable asset in service to the company's bottom line. As Bunbury put it: "When you go to an insurance company, you're purchasing coverage, but when you form a captive, you're investing in your business."
And the benefits don't end with the clients. Bunbury also stressed the value of this program for insurance agents and brokers. He described EnviroCap as "another great resource" that agents and brokers can take to their clients to add value to the relationship that they already have.
"I've been in this business for over three decades, and I have a pretty broad network of people who are not only partners, but also competitors, and we all talk," Bunbury added. "After carrying out due diligence in the creation of EnviroCap, I'd say we're very much on the cutting edge, and it won't be long until there are others wanting to get into this space. This is a real opportunity to meet a need in the marketplace."