BRP Group to acquire Westwood Insurance Agency | Insurance Business America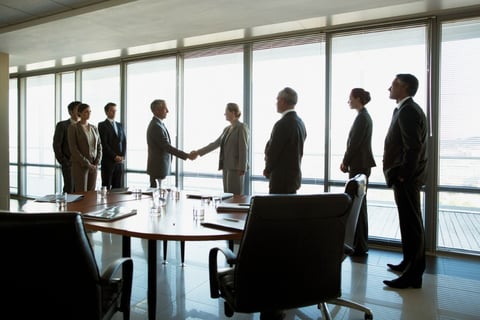 Independent insurance distribution firm BRP Group has entered into an agreement to acquire all of the outstanding equity interests of Westwood Insurance Agency.
A release noted that this is BRP group's largest partnership to date; the deal is expected to close around May 01, 2022, subject to certain closing conditions.
Based in West Hills, CA, Westwood Insurance Agency is owned by QBE Holdings. The agency is a full-service personal lines agency specializing in builder-sourced homeowners insurance. Westwood has also established itself as a premier partner with some of the largest homebuilders in the US, and has annual revenues of about $81.8 million.
"Alan and his team at Westwood have built a world-class organization, and we could not be more excited to be partnering together," said BRP Group CEO Trevor Baldwin. "Representing the largest partnership to date in BRP Group's history, Westwood's embedded business model and proprietary technology add invaluable expertise to the BRP Group family. We welcome Alan and the entire Westwood team to BRP Group."
"We know, first-hand, what a unique and strategic asset Westwood represents, and we are thrilled to partner with the Westwood team," added BRP Group chief innovation officer Jim Roche.
"This opportunity could not have come at a better time as Westwood celebrates our 70th anniversary this year. I'm truly excited to join the BRP Group family and for this new chapter in Westwood's history," said Westwood president Alan Umaly.
On top of the acquisition, BRP Group's Millennial Specialty Insurance, LLC (MSI) has entered into a Program Administrator Agreement with a QBE affiliate to assume operations of QBE's builder-sourced homeowners' book. This arrangement is expected to add $200 million of premium to MSI's homeowners managing general agent (MGA) platform.
"We believe there is a tremendous opportunity to leverage our collective relationships, proprietary technology and product offerings for future growth," said Roche.
Before founding MSI, Roche led the strategy of QBE North America Personal Lines for four years, which included overseeing Westwood's strategic direction.
As part of the agreement, MSI will assume all MGA functions associated with the book of business. QBE will offer balance sheet capacity for this book for five years and MSI will not assume any balance sheet risk related to it.
"A really pleasing outcome for all parties involved – especially the Westwood Insurance Agency team. The process gives us confidence that this is the beginning of an encouraging partnership with BRP Group," said QBE North America CEO Todd Jones.