Non-profit firms 'lack the means to recover' from workplace violence | Insurance Business America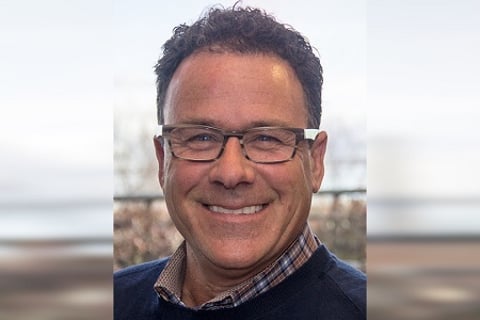 Millions of American workers fall victim to workplace violence every year. Some industries, like healthcare and education, are more prone to workplace violence than others. But as the National Safety Council points out: workplace violence can happen anywhere.
The National Institute for Occupational Safety and Health splits its definition of workplace violence into four categories: criminal intent, customer/client, worker-on-worker, and personal relationship (which is often targeted towards women). The deadliest situations involve active assailants or active shooters who are "actively engaged in killing or attempting to kill people" in the workplace.
On May 31, 2019, 12 people were killed and four injured when a longtime city-government employee, 40-year-old DeWayne Craddock, opened fire on his co-workers at one of the Municipal Center buildings in Virginia Beach, Virginia. While active shooter events may seem like the most frequent events because of the high-profile they receive in mainstream media, assaults are by far the most common issue.
Read more: Non-profits are a target for data breach
In January, McDonald's cashiers, cooks and custodians in Florida staged a walkout protest demanding better protection from workplace attacks following a viral New Year's Eve customer attack video, filmed at the fast-food chain's St. Petersburg location. The workers were demanding better protection, better training and better workplace violence policies.
One thing organizations can do to protect themselves against losses resulting from workplace violence is purchase insurance. In recognition of the recent spate of high-profile workplace attacks, Charity First Insurance Services - a program manager for non-profit and social service organizations – has introduced a new workplace violence and security risk management solution for non-profits.
"Unfortunately, in today's environment we're seeing an increase in violent incidents occurring within the workplace," said Frank Tarantino (pictured), of Charity First Insurance Services, Inc. "With regard to non-profit organizations specifically, they normally lack the means to recover from such an event from both a monetary standpoint and their mission's reputation.
"Most non-profits have an open-door approach to all who support their cause. However, many non-profits don't have the proper controls in place to do background checks on everyone who wants to participate in their mission. Also, they often gather in common areas, such as convention halls, places of worship and community centers, which puts them at risk due to the lack of a secure environment."
Read more: Brokers must be "candid" with clients about sexual misconduct coverage
Charity First's workplace violence and security risk management for non-profits solution includes legal liability coverage to address legal expenses from lawsuits that may result from a covered event. It also includes expenses related to public relations counsel, personal accident expenses and coverage, and crisis consultant fee and expenses. Particularly important for some of the more serious events, like an active shooter scenario, the coverage also includes business interruption and extra expense coverage for up to 120 days or the policy limit.
"When it comes to insurance agents, the key is to have a complete understanding of the non-profit's mission and the types of prevention they already have in place," Tarantino told Insurance Business. "Explain their risk in a way that applies specifically to what they do and provide examples of possible scenarios that could occur in their specific situation."