Take1 launches new insurance program for DICE producers | Insurance Business America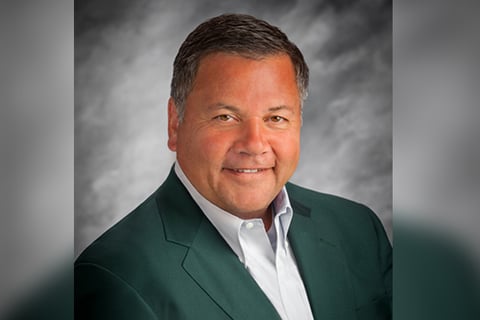 During the COVID-19 pandemic, the film and television industry has experienced great growth thanks to surge in audience demand for home entertainment and streaming services. As a result, new streaming platforms and online content creators are rapidly expanding the market and creating fresh opportunities for film and TV insurers.
However, the pandemic also presented enormous challenges to the film and television industry – mostly by virtue of cost, according to Scott Carroll (pictured), SVP and program director at Take1 Insurance.
"It's more expensive for production companies to put on a typical shoot, largely because of COVID protocols," Carroll explained. "As time goes on, that will lessen, but the film industry took such hits relative to COVID losses that many insurers introduced stronger requirements on COVID protocols and safety - and the cost of that was borne by the production companies."
As well as tightening up their underwriting and risk management requirements, many film and TV insurers also started to restrict or completely withdraw from certain coverages, especially in the areas of civil authority and imminent peril, which caused a lot of insured losses during the COVID period.
"The industry took a hit, but it has weathered it," said Carroll. "The filming industry was one of the first to continue working during the pandemic, while others were completely shut down […] but the end result was more expense and less insurance coverage."
Read next: Live event industry needs to "remove rust"
While other insurers have retreated, Take1 Insurance has "stayed consistent," according to Carroll, offering complete coverage throughout the pandemic – including in the tricky areas of civil authority and imminent peril. Now, the firm has introduced a new Recorded Content Producers Program, specifically for documentary, industrial, commercial, and educational (DICE) film producers, as well as producers of webisodes and YouTube videos, with gross production budgets up to $3 million.
Available in all 50 states either on a direct or agency bill basis, the new program offers all lines of the most required commercial insurance coverages, including: general liability, property (including business income/interruption), commercial auto and/or hire and non-owned auto, workers' compensation, a suite of inland marine covers (for things unique to the filming industry, like props, sets, wardrobe, and miscellaneous equipment), a producer's portfolio (often called a production package), and excess and umbrella.
The Recorded Content Producers Program also offers other unique protection for the production industry, such as negative film and faulty stock coverage, which are just as relevant to DICE producers as they are to film and TV producers. The program also includes civil authority, imminent peril, producer's indemnity coverages - all with a sub-limit.
"I'm very bullish on the DICE community. I think it's, quite frankly, an underserved part of the industry for us at Take1, and while we already write a lot of it, there's a lot more business out there," Carroll told Insurance Business. "I believe that the need for content creation is greater than it's ever been […] as a result of the internet and YouTube, webisodes, and all kinds of streaming content that's out there now. The needs of DICE producers, as well as the number of DICE producers that are out there, are voluminous and growing. I see this as a tremendously growing market and one that we want to try and feed."
Read more: Unique ways entertainment firms are meeting their COVID duty of care
Carriers did not pull away from the market during COVID because the DICE community is a bad risk; they are quite the contrary, according to Carroll.
"DICE remains a very desired group of production entities, as does film and TV," he emphasized. "But because of the COVID losses and the impacts the pandemic had on the industry, I think many carriers out there had to take a hard look at some of the offerings they provided, and they've pulled back as a result. Some see change as a negative […] but I tend to look at it through a very positive lens. I think that we can respond to the industry and service the needs of DICE producers accordingly.
"At Take1, we are very focused on this industry, we consider ourselves very knowledgeable about this industry, and we would love to impart our knowledge on to those who seek our help to make sure that the exposures associated with a particular risk in the world of DICE are understood and discussed and addressed. We look forward to those discussions with any retailer out there that is interested or thinks they have a need for a production company."