Dealing with a surge of DBA claims | Insurance Business America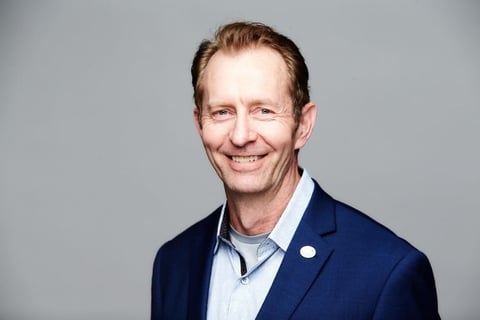 There has been an uptick in the Defense Base Act (DBA) claims activity over the last year, and Eric Richardson (pictured), senior client services manager at Gallagher Bassett, sat down with Insurance Business to discuss recent trends for workers in hostile areas such as Afghanistan, Iraq, and Syria.
Read more: Charles Taylor adds workers' comp, DBA claims handling
According to Richardson, the most notable trend is an increase in claims related to post traumatic stress disorder (PTSD). The government is said to be taking a very deliberate approach with such a sensitive process.
"People that have been habitually working as contractors overseas were exposed to harsh working conditions and hazards of war which has a cumulative effect on people," he noted. "Eventually, when you stop working in that environment, the conditions can manifest themselves across a broad spectrum depending on the individual and the nature of their exposure."
Medical care is usually covered for everyone with PTSD as a work-related condition - including counseling, drug therapy, and cognitive therapy. Richardson noted that there is a whole suite of available treatment options, but accessibility depends on location.
"Those in rural areas might have to travel greater distances which is why telemedicine has been a welcome development," he added.
When it comes to enhancing coverage and reducing DBA claims, the burden lies with the employer. Richardson spoke about how employers must have good risk management and injury prevention programs in place to reduce the severity and frequency of claims.
"This could mean having counselors visiting the workforce from time to time, or rotating personnel out more frequently but, it depends on the employer being able to feasibly implement all those initiatives," he said.
Employers operating under the DBA must carefully consider the availability of the workforce and the availability of help.
"I served the Army reserve for 20 years and counselors were sent out to operated bases to check on the health and welfare of soldiers. If the Army can do it, contractors can as well," Richardson said.
There is also an extension to the Longshore and Harbour Workers' Compensation Act to consider, which effectively indemnifies insurance carriers and places the emphasis on the US government for reimbursement for injuries sustained because of a war hazard.
"Otherwise, no insurance carrier would cover an employer in a war zone, it would just be too risky," he said. "If carriers are heavily involved in the DBA space, the ones who are savvy will have talked extensively to brokers to ensure they're getting the data about the different categories of risk, so premiums are priced properly."
Richardson noted that this segment is highly specialized and surprisingly competitive, so carriers need to be very deliberate if they're hoping to get into the market for the first time.
Read next: Berkshire Hathaway Specialty to provide Defense Base Act insurance
"Carriers should proactively be looking for claims personnel with the right experience and make sure their claims database is capable of handling cases from all over the globe," he said. "It sounds mundane, but if a case management system doesn't have the data fields needed to track all the moving parts in a niche market, it could be costly."