SMIC on how schools, sports and rec have fared through COVID-19 | Insurance Business America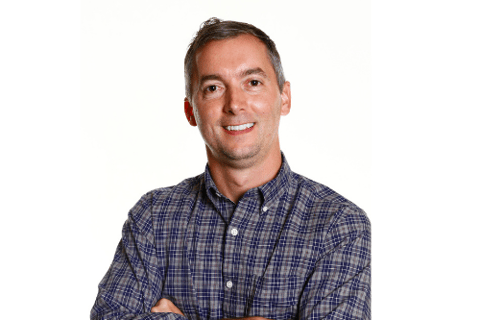 Everything came to what felt like a screeching halt in March 2020, when the World Health Organization declared the novel coronavirus (COVID-19) outbreak a global pandemic.
Education was one of the first sectors to feel the impacts of the pandemic. In the interests of public health and safety, schools were forced to cease in-person learning and switch over to remote/virtual models. Once schools shut down, similar COVID-related suspensions trickled down into related industries including interscholastic and intercollegiate sports, summer camps of all variety (recreational, amateur sports, religious, etc.), live entertainment, festivals, and special events.
"When everything came to a halt, insureds had a ton of questions around whether or not they had insurance coverage for a pandemic," said Nate Walker (pictured), senior vice president at Special Markets Insurance Consultants (SMIC), an Amwins company and boutique managing general underwriter specializing in general liability, accident medical, catastrophic, and special risks insurance programs. "Their risks had changed dramatically, so a lot of underwriters had to re-underwrite accounts. In many cases, there was a dramatic decrease in risk, which equated to some insurers returning premium or providing credits, as well as requests from insureds to flat cancel or non-renew."
Furthermore, with schools, recreational camps, live events, and even interscholastic and intercollegiate sports going virtual (at least to some extent) during the pandemic, many insureds faced new or heightened digital exposures that were not specifically underwritten into their policies. Again, many underwriters had to pivot and provide coverage for these risks in order to help insureds survive and stay afloat during the pandemic.
Read next: Amwins fills market void with new DWP and SML package policy
"We had to look at risks on an individual product line basis to analyze how each policy was written and determine if there was any exclusionary language that would prevent coverage for a virtual risk," Walker explained. "On the liability side, there wasn't anything that would exclude that coverage, but on the accident side, while the risk actually decreased with remote/virtual operations, coverage still had to be written in via an endorsement."
As well as re-underwriting policies, SMIC gave a lot of premium refunds and credits to insureds that were forced to shut down or pivot their operations due to COVID-19.
"We just had to be flexible," Walker told Insurance Business. "It's unusual to ask an insurance carrier to be empathetic, but that's basically what everybody was asking of their insurers, and I think a lot of insurers were willing to do whatever they could to help each individual insured. At SMIC, we looked at it on an individual basis, providing solutions depending on what state the insured was in and how much their risk had changed."
Light at the end of the tunnel
Three-quarters of the way through 2021 and there's now some light at the end of the long COVID-19 tunnel. Schools, sport, and recreational organizations are slowly reopening, armed with new best practices and safety protocols to keep everybody safe. However, with the Delta variant of the coronavirus actively spreading across the US, the big reopening remains "a moving target," according to Walker. Some insureds have had to apply the brakes and reassess how they're keeping students and athletes safe through this most recent wave of the pandemic.
"Over the past year, insureds have really learned how to tighten up their risk management protocols," said Walker. "Almost all carriers now have a communicable disease exclusion or an organic pathogen exclusion on their policies, and insureds understand that [a pandemic] is not a covered risk. So, they've had to pivot in terms of how they operate […] and rely heavily on what the individual states are mandating and what the CDC is advising in order to keep everybody safe. It's also vitally important that insureds maintain tight communication and be very transparent with parents of students, athletes, and campers, so that everybody is comfortable with the safety measures and protocols they've put in place."
Read more: Live event industry needs to "remove rust"
There are some concerns in the underwriting community that cash-strapped schools, sports, and entertainment businesses might look to save costs by removing insurance coverages or reducing their insured limits.
"We've seen organizations trying to cut costs wherever they can because they've suffered a big drop in revenue over the last 18 months," Walker commented. "Many insureds are looking to save on premiums, and if they haven't been happy with their current carrier's response, service, or coverage throughout the pandemic, they're definitely shopping the market. At SMIC, we're willing to work with our insureds and help them in any way we can as they try to get back to 'normal' operations and get their participation numbers back up."
With insureds shopping the market, retail agents are also looking to write new business. Walker added: "That has created a big opportunity for a lot of market movement in this space. There are also carriers that, depending on the line of business, have been very aggressive in 2021, and are underwriting and using competitive rating to try to win new business. There's a lot of movement going on."