Supplemental applications vital for hospitality businesses | Insurance Business America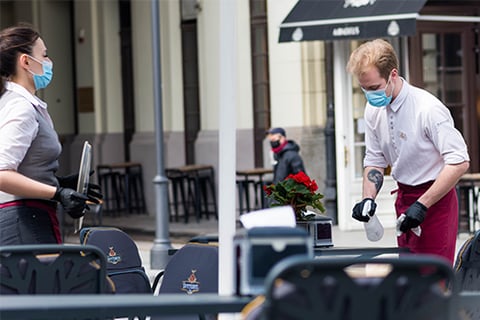 The hospitality industry is gripped tight in the claws of the coronavirus pandemic. Restaurants have had to close their doors, hotels have seen a huge drop in traffic, and bars are struggling to survive while also adhering to physical distancing protocols. It has been a very challenging few months.
At times like these, securing insurance for hospitality businesses might seem like a daunting task. But there are still plenty of markets willing and eager to write the business and provide competitive quotes - as long as the submissions are top quality. According to Bonnie Steen, vice president and associate managing director at Burns & Wilcox in New Orleans, supplemental applications are particularly important when it comes to hospitality businesses.
IB Talk: Karim Chandani, Vice President of Hospitality, Hub International
She explained: "Suppose you have a restaurant, or a chain of 50 restaurants, and you want us to get you a quote at Burns & Wilcox - we need to get the supplementals completed. We need to know the food receipts versus the liquor receipts, we need to know the hours of operations - there are certain things that we need to know from both the Burns & Wilcox Brokerage and a Burns & Wilcox viewpoint to get you the best quote out there.
"Restaurants are really struggling [through the pandemic], and one of the things that they're starting to do is delivery. When you're underwriting a restaurant anywhere in the country and that restaurant is starting to do delivery, you need to find out if they're using their own employees, if they're using a third-party platform, and what kind of underwriting restrictions are already in place. For example, if you've got employees that are delivering your food, are you checking MBRs? Have you purchased hired and non-owned auto coverage on your restaurant policy? Are you limiting the radius of your delivery within a certain number of miles for your restaurant? There are lots of things that need to be looked at."
Many restaurants choose to use a contractor like UberEATS or Door Dash to make their deliveries. This, once again, is something underwriters will want to know, Steen stressed on a Burns & Wilcox webinar. They need to know what kind of contractual relationship a restaurant has with the vendor that's delivering the food to their customers.
Read next: COVID-19 tossed "an extra bottle of kerosene on the fire" for hotel insurance market
The hotel industry has taken a significant hit from COVID-19. Despite this, Steen still described hotels as a great class of business that Burns & Wilcox wants to write, but again she said that complete applications are "very important."
"We're seeing lots of things happen across the US with COVID-19 hitting and hotel businesses looking to make money since the regular hotel guests are not visiting during this time," she said. "Let us know if there are contingency plans for the hotels, for example, to be used by a hospital, or to be used to shelter the homeless. You need to make sure you stay in contact with your insureds to see if there's any change in exposure with those particular types of risks. A change in exposure could greatly impact the coverage that's being provided.
"Also, if you're looking at your property [coverage], if the restaurant or the hotel is all of a sudden vacant because they shut down for three months, does your property policy have a vacancy permit on it? These are some of the things that you should look at and some of the information should be communicated to us at Burns & Wilcox when we're trying to prepare a quote for your insured."