Breaking down siloes to improve the insurance customer experience | Insurance Business America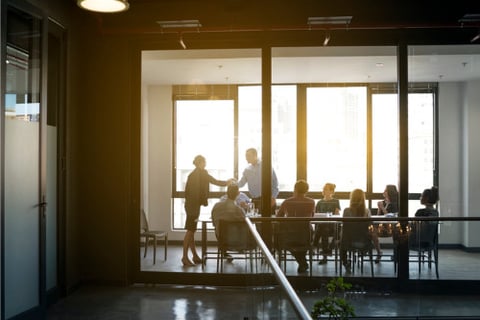 EIS, a core and digital platform provider for insurers, recently announced a growth investment of more than $100 million from TPG, a global alternative asset firm focused on flexible capital solutions for the technology industry.
The investment will help the cloud-native multiline insurtech platform to accelerate product development and continue its geographic expansion. Alec Miloslavsky, founder and CEO of EIS said the investment will enable EIS to continue offering customer-centric solutions that enable powerful customer experiences and help insurers as they "transition from outdated 'modern legacy' systems toward a platform that provides the flexibility, speed, openness, and security that today's highly competitive market requires".
Miloslavsky has 30 years of experience in technology and entrepreneurial leadership. He founded EIS in 2008, after successfully founding and building out two technology companies - Exigen Services (now Return on Intelligence) and Genesys Telecommunications Laboratories (now part of the Alcatel organization). EIS was his first insurtech venture, which started with building horizontal technologies and rules engines to create efficiencies in insurance processes, and quickly developed into a fully-fledged insurance software company.
Read next: Data analytics – where do we begin?
"What they did differently – because they're Silicon Valley technologists and they think like entrepreneurs as opposed to developers who have created software – is they built the software specifically with the insurance industry in mind, solving operational problems insurers were having and creating efficiencies," explained Anthony Grosso, head of marketing and communications at EIS.
"It was really counter to how insurers were thinking at the time because they thought every line of business was so different – life was so different to P&C and so on. But the EIS team really looked at it in an innovative way and said: 'Insurance processes are really similar, and when you contextualize it down and distill it that way, you can build modules and functions that span across any insurance line of business, and then through configuration, you can do a small bit of work to tailor that function for those specific lines of business.' That vision from the beginning – I don't know if they understood how powerful that was going to be. But that ability to differentiate all lines of insurance business on the same technology platform is what created our differentiation."
Today, the EIS Suite is an open, flexible platform that can be deployed on AWS, Microsoft Azure, and Google Cloud. It has thousands of open APIs, giving insurers across all lines of business the freedom to connect to—or serve as a hub for—a vast ecosystem of insurtech and emerging technologies. The firm will use the $100 million investment from TPG to continue its product expansion, fund further geographic expansion outside of its native North America, and invest in sales and marketing.
"From a product perspective, we already support property and casualty, personal and commercial lines, and we also support group and voluntary benefits – things like critical illness or personal accident policies," Grosso told Insurance Business. "We recently added life insurance and annuities, and we're going to introduce healthcare and dental – all on the same platform. We will use the funding to support those new lines of business, but also equally important, it will help us to continue developing new features in our existing lines of business so that we don't lose ground in those by shifting all our resources to something new. We still have to continually build new features and functionalities in those existing lines of business."
Read more: Digital insurance platforms could be worth $169 billion by 2026
The key goal of all insurers right now is to improve the customer experience, according to Grosso. No longer is insurance a siloed shopping experience, where customers will go to one insurer or agent when they need an auto policy, and a different insurer when they need life insurance and so on. Now, insurers are focused on knowing their customer and offering relevant products and services in the moments that matter in their lives. This is where technology can play an important role.
"It's about taking more of an outside customer view, as opposed to an inside-out view. It's understanding that customer, what's going on in their life, and providing exactly what they need," Grosso explained. "Customers today are difficult and costly to obtain, so it's better to retain them. And if an insurer is actually thinking about the customer experience and being there in the moments that matter with the right products and services, they will sell more product […] and the research shows, their retention rates will skyrocket.
"How can insurers be more relevant in people's lives in the moments that matter? They need to remove siloes and engage in ecosystems by using APIs and cloud-native technology. They need technology that will allow them to seamlessly participate in those ecosystems in real-time and offer tailored insurance products to customers as and when they need them."