Competition heats up among insurtechs | Insurance Business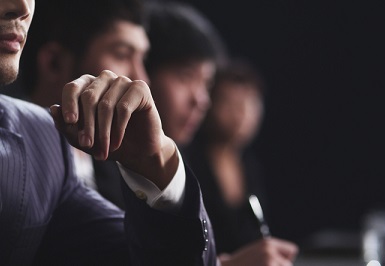 A lot can change over the course of a few years, especially when technology gets a foothold in an industry and causes incumbents to re-evaluate their offerings as well as their business processes. Insurtechs are a harbinger of that kind of change in the insurance industry. Today, insurance companies aren't just acknowledging the value that insurtechs are bringing to the table, but are actively partnering with them as well as funding the endeavors of start-ups in this space.
A focus for many insurtechs is helping insurance companies analyze big data sets to identify and score risk in new ways, though there are many areas where the newcomers are lending a hand.
"They're really reducing the amount of work humans have to do on the front-end to add new customers, and then once that policy is written, a lot of the technology that's emerging just makes the job of servicing each policy easier," said Mark Brannon, principal and consulting actuary at Merlinos & Associates, highlighting underwriting and claims inspections being done with the use of drones as one example.
As an actuary, Brannon helps insurance companies quantify the benefits of partnering with insurtechs and adopting tech solutions, from how much will this technology reduce claims to how much will it cost to implement, all of which gets fed into projections of what insurance costs will be in the future. Because the modern insurtech environment is competitive, the cost of adopting new technology solutions has been driven down so that smaller companies without the research and development budgets that larger companies have established can also access cutting-edge technology. This in turn drives value for their companies and ultimately means better products and service for policyholders as well as long-term success, added Brannon.
"If it helps keep expenses under control overall and promotes profitable growth, that enables companies to expand into new lines of business and into new states," he said. "The property and casualty industry in many states has not been profitable because of natural disasters and poor auto loss experience. Even with the promise of autonomous vehicles and technology that can be retrofitted on current vehicles to help them avoid accidents, it will just take a long time for these advances to impact the industry's bottom line."
Where Brannon sees technology advances standing out in the property insurance landscape is in flood modeling.
"Flood is the number one peril where currently available advanced technology is needed to help eliminate or reduce the devastating financial and emotional losses for policyholders. Companies can make better underwriting decisions and engineers can improve the design and construction of structures, but new tools can also provide local governments and their citizens the information needed to make better decisions on zoning and real estate development," he told Insurance Business. "Competition among technology providers is going to ensure that insurance companies of all sizes and their policyholders are going to have valuable tools that can help bring stability to the private flood insurance market."
Read more: Consumer Institute calls for more private insurance in flood
For mutual insurance companies – many of which are located in smaller communities where they've been insuring the same families and business for generations – the retrofitting of houses with smart home technology, such as sensors that can detect water leaks before they lead to extensive damage, has been another area of interest.
"They're looking for ways to keep those loyal customers, but also add value," said Brannon. "I think smart home security – such as the doorbell technology provider Ring, water sensor technology, and linking all the systems in your home to monitor and react to data, like Nest and Roost – these are things that can be promoted or provided to policyholders at a more reasonable cost today than in the past."
Yet no matter the state or size of business, interest in insurtechs continues to grow across the board, and for good reason.
"They have to be interested, whether they want to be or not," explained Brannon, adding that companies that have been doing things the same way for a while may be challenged now to change their business model and become more competitive, and might need to bring in technology solutions to do that.
"For the most part, all insurance companies today are having to explore all of the technology offerings that insurtechs are presenting to the industry and determine what's going to be effective for their business. Some of this is defensive – they're just trying to keep what they've got. Some are going to be more offensive, and are looking for this to unlock some new opportunities for them."