EasySend: Optimizing digital customer journeys in insurance | Insurance Business America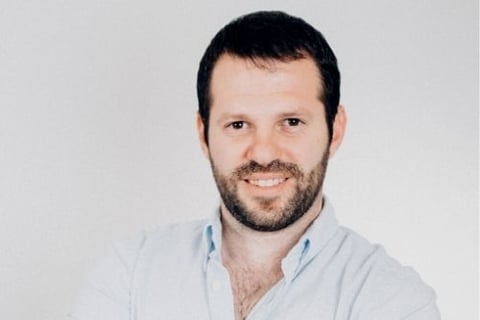 With Big Tech firms like Apple and Amazon providing almost instant gratification to their customers online, consumers have grown to expect a similar digital experience from their insurance agents and carriers. This need has only grown in the COVID era, with more people transacting business online, and yet, there are still many incumbent insurers that are tied down by manual processes and failing to provide a friction-free customer experience.
Find out more: Learn everything you need to know about EasySend here
"Customers research new products and services online, and they expect their insurance experience to be seamless and user-friendly from beginning to end," said Tal Daskal (pictured), CEO and co-founder at EasySend, a SaaS, no-code platform for building and optimizing digital customer journeys in insurance and financial services. "In addition to real-time interactions and seamless experience, customers also expect complete transparency from their insurer. They need to know precisely what is happening with their claim or application at any given moment in time. Customers expect to receive an overall personalized, tailor-made experience, which means fast delivery and reduced friction."
Optimizing digital customer journeys
EasySend is focused on digitizing and automating existing manual paper-based processes through optimized digital journeys by harnessing artificial intelligence, machine learning and advanced analytics. As a no-code development platform, citizen developers within insurance organizations (those without technical background or coding skills) are able to create meaningful digital applications through a visual, drag-and-drop environment.
Read next: How modern brokers apply digital engagement throughout the customer lifecycle
"Insurtechs like EasySend have largely digitized customer experience, allowing customers to complete any insurance process or update it at any time, anywhere at a click of a button," said Daskal. "Removing friction from customer experience has been one of our competitive advantages. We're completely revolutionizing the way insurers interact with their customers, and we're paving the way towards a digital future for insurance and financial services."
Breaking down barriers
Innovative tools, like EasySend's no-code platform, are helping to remove several consistent roadblocks that insurers face when incorporating technology and providing a digital customer experience. According to a 2018 study by BCG, 80% of digital transformation initiatives fail because they lack a corresponding digital culture. Essentially, some firms are too focused on the technology, the infrastructure, and the operational processes, and they forget about the people, who are actually the enablers of successful digital transformation.
Read more: Agents and insurers report high demand for connectivity
"Financial institutions must create a culture that encourages constant learning and accepts failures in the pursuit of innovation," Daskal told Insurance Business. "With a digital mindset, organizations create an environment where employees are empowered to deliver solutions that focus on the customer first. When looking for answers, the financial industry should be asking how to deliver an exceptional customer experience instead of how to meet the requirement using existing systems.
"The insurance sector was struggling with its digital transformation long before the COVID-19 pandemic. As an industry, insurers were slow to embrace the central component of transformation - how to use technology to fundamentally change operations to deliver more value to the customer. Insurers were willing to adopt technology that reduced back-office paperwork and condensed workflows. Still, they were less enthusiastic about integrating digital solutions throughout the enterprise to deliver an exceptional customer experience from beginning to end."
As the insurance market evolves and digitalization skyrockets, insurers need to be more agile and efficient across their entire enterprises – not just in one department or product/service offered. Daskal stressed: "The most successful digital transformation is the one where digital technology improves efficiency and operational processes and is incorporated throughout the entire organization of the enterprise, both in internal back-end operations and external, customer-facing processes."