How to maximize an insurance agency website's ROI | Insurance Business America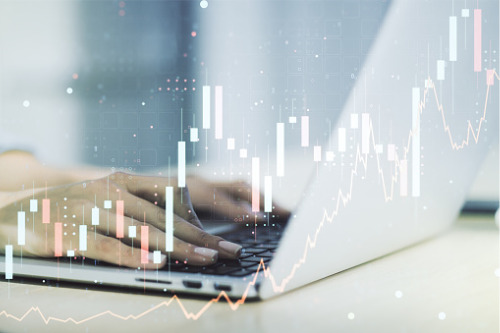 Driving traffic to an insurance agency's website is just one factor that helps maximize insurance agents' return on investment (ROI) in their sites, according to a whitepaper from Insurance Technologies Corporation (ITC). Focusing on the website's content and navigation will also help to maximize ROI, and both need to be designed with visitors in mind.
"The first thing you want to do before you even start going through the design process is think about what the goal of your website is – in other words, what do you want your website to do for you?" said Becky Schroeder, chief marketing officer at ITC. "That could be supporting customer service goals, or making it easy for your customers to get policy information or submit a customer service request. It could be that you want your website to be a lead generation source for your agency."
Whatever that primary goal is will dictate how an agency should build their website and, in turn, what features, calls to actions, and pages they should include.
If one of the goals is to get traffic to an agency's website and get people who are looking for insurance to submit a form or call the agency, then having visitors stay on the website is important. When people stay on a website for longer, that signals to search engines that they find that website and the content on it valuable, which is a big factor when search engines are determining which websites to show in their results, explained Schroeder.
"If you have a high bounce rate – meaning people are coming to your website and then leaving very quickly without going to another page – that is a negative signal. You want people to come to your website, click to the next page, click again and spend a couple of minutes reading the content on your website," she said. "That is an important signal to the search engines that you do provide answers and are valuable to the people who have search queries."
Read more: Is your agency's website harder to read than Moby Dick?
The subsequent question is how to get potential customers to take their time on an agency's website. Agents need to understand the key problem or question that people are trying to find an answer to that brought them to the website in the first place, and they want to make sure they're providing solutions. Having the right content is one way to do that, but the website also needs to be easy to use and, to reel in prospects, it has to tell visitors what they need to do to get to that next step of the insurance-buying transaction.
"Are you asking them to call you or are you asking them to get a live quote? Whatever that is, you need to make that call to action clear and visible on multiple pages," said Schroeder.
This call to action needs to be a big, eye-catching button with a key phrase like 'Request a Quote', and not simply a text link. Once a visitor hits that button, the form that gathers their information needs to be as short as possible to get the key data an agent needs to follow up with the prospect. The exception is if an agency website is offering live quotes since those solutions will ask for more questions so that they can return an actual quote for a policy.
"There's a tendency to want to ask as many questions as you can so that you don't have to call them back to get as much information, but that can significantly hurt conversion rates, especially if you're just going to have to call them back anyway if you're not providing that live quote," said Schroeder. "Keep it short and simple. You really only need a few pieces of data to be able to get the lead and then follow up on them."
For agents interested in providing live quotes on their website, there are some turnkey solutions on the market that plug into the site and offer a positive consumer experience, like a rating portal. Schroeder advises agents to look for one that is more than just an online insurance form and takes the customer experience into account because that can make a big difference in drawing people in and getting them to stay.
Read more: Next-gen comparative rating solutions give agents a competitive advantage
Other common pitfalls to avoid when crafting an agency website include focusing too much on how it looks from a design perspective.
"Content is far more valuable because that is where people get their answers. That's how people stay on your website longer and that is where you are providing more value," said Schroeder. "There's also a sweet spot in terms of the timing of updating the design of your website. You don't want to do it too often because for anybody who comes to your website somewhat regularly, it's actually jarring, but you also don't want to neglect it because it's very easy for a website to look stale after a couple years."
Agents also don't have to redesign their websites from head to toe. There are some basic tweaks that they can make in the design to keep it fresh, such as swapping pictures or updating the header, that freshen it up without going through the whole rigmarole of a redesign.
Finally, agencies need to avoid making their websites all about them.
"I know that seems counterintuitive because your website should be about you," said Schroeder, "but your content needs to focus and put the emphasis on your clients and prospects in terms of what information they need, what experience do they want, and then building it so it provides that."