Insurtech company launches new drone insurance platform | Insurance Business America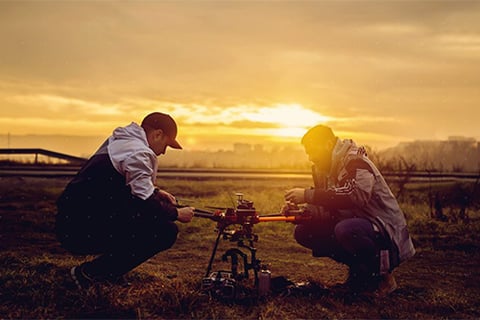 Insurtech company Precision Autonomy has announced the launch of a new online platform for commercial drone insurance. Precision Autonomy has been backed by Old Republic Aerospace (ORA) in the launch.
The platform is tailored to brokers and commercial operators, and offers enterprise-level drone insurance with an online quote process that takes less than 60 seconds, Precision Autonomy said.
The ORA policies have high liability limits, medical liability, TRIA coverage, and optional war coverage. The coverage will initially be offered in 11 states: Arizona, California, Colorado, Florida, Georgia, Illinois, New York, North Carolina, Ohio, Virginia and Washington.
"Through our cloud-based platform, Precision Autonomy will deliver a seamless end-to-end quote-bind-issue experience for brokers and their clients," said Mark Halverson, founder of Precision Autonomy. "We could not be happier to be partnering with ORA, an insurance company focused on innovation and delivering intuitive and simple broker and insured experiences."
"Our partnership with Precision Autonomy is the next big step in the drone insurance evolution," said Stephanie Kleeberg, senior underwriter and UAV specialist for ORA. "We will take our unified vision of the drone industry to new heights in the coming years and are excited to showcase the innovative platform, accessibility and dynamic to the marketplace."