Tech acquisition enhances agency management systems | Insurance Business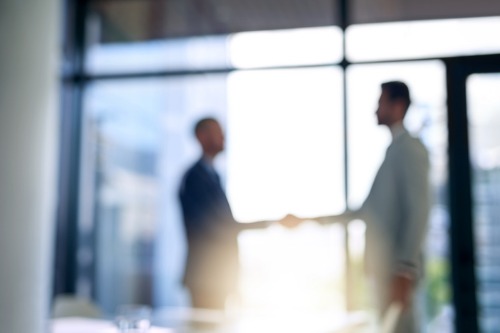 Following its mid-2019 acquisition of Smart Harbor – which delivers digital technology to insurance agencies – Insurance Technologies Corporation (ITC) has announced another deal that will put more capabilities into the hands of agents.
The provider of websites, marketing, comparative rating, and management software and services revealed this week that it has acquired Agency Matrix, whose offerings include its agency management system, insurance agency websites, document management, and a virtual employee. This move will expand ITC's agency management system offering as well as giving it a leg up in the agency management system space. In turn, Agency Matrix clients will get access to ITC's marketing products and services, and TurboRater, ITC's personal lines comparative rater.
"As we looked at our overall suite and solution, we really wanted to have a market-leading agency management system," said Laird Rixford, CEO at ITC, pointing to a recent survey that found agents chose Agency Matrix as a top agency management system provider. "Having the opportunity to share in that market leadership alongside our other products was a very promising proposition for us at ITC."
Read more: How far has agency-focused technology actually come?
As a result of the acquisition, agents will reap the benefits of a completely web browser-based experience, alongside texting and other commercial features – many add-ons that are beneficial to agencies looking to transition out of legacy programs that are desktop-based or might not have the latest features that agents are demanding today.
"Agents are transforming the way that they work with their technology and they're demanding new workflows, they're demanding new integrations and having all of their data seamlessly available throughout all of their technology solution," Rixford told Insurance Business. "Management systems such as Agency Matrix are very nimble, and they can make changes quickly to address the needs of current agencies out there as they are continuing to transform their businesses to move into this new decade with all the technology options that are out there."
Read more: Next-gen comparative rating solutions give agents a competitive advantage
The benefits of the upgraded agency management system technology also boosts insureds, by providing client portals where people can have access to their records as well as have the ability to download ID cards, upload documents, upload pictures, and even have self-service options where the insured can request changes to their policy.
All in all, the two companies' solutions are a great fit, says Rixford.
"I'm excited to bring the ITC tribe and Agency Matrix team together and look forward to what we will accomplish together in the years to come," he commented in the press release announcing the acquisition.