What do Formula E and insurance have in common? | Insurance Business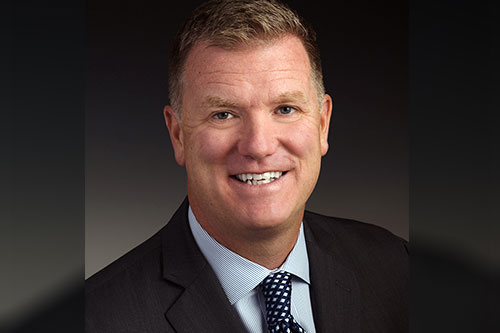 Kids are the future, so it can't hurt to encourage them to pick paths in their education that will prepare them for the jobs of the future. The insurance industry in particular is already looking out for candidates that will meet its tech-heavy needs as digitally-powered processes become the norm.
Ahead of the annual Formula E race in New York City earlier this summer, Argo Group – which sponsors the Formula E team GEOX DRAGON – presented two local high school robotics teams with a $10,000 check to invest in both their teams and STEM education. Alongside a donation of $5,000 to a step team, Argo's investments in students over a three-year period has totaled $35,000.
Formula E is about innovation, sustainability, and teamwork, values that are likewise reflected in Argo's mission, but the insurance company also realized a few years ago that technology, the engineering around it, and data were on track to make a difference in the insurance industry – and that prediction has come true.
"When we've been able to make inroads on processing times for our clients, it's been through the coordination of our digital team, which when you look at them is a lot of programmers, it's a lot of engineers, and it's a lot of people that came from STEM-type education," said Gary Grose (pictured), head of producer management and marketing at Argo Group.
A lot of the credit for the increased focus on recruiting people with STEM skillsets goes to Argo Group's CEO, Mark Watson, added Grose.
"He saw where the industry needed to go years ago, and he realized that it wasn't as much a bunch of visionaries sitting in an office talking about the future of insurtech – it was hiring the people who are the coders, the developers, and the [professions] like that, that make our client interaction tools faster than the competition," said the Argo leader. "So, we've been recruiting in that space for quite a while."
The job market is, however, tilted towards applicants at the moment, considering the low unemployment numbers and many industries' need to fill postings that are STEM-based.
"In those business units where we need that [skillset], our competition is Amazon and Google," explained Grose. "A lot of these people come in through the interview process, and what interests them is that there are insurance companies out there that are interested in hiring people of their background."
Read more: Argo Group awards $10,000 scholarship to insurance student
To stand out from the crowd, Argo brought STEM students into the garage at Formula E to help them get unique perspectives and build connections with the insurance industry, but also to see how Argo does things differently. At this year's event, there was even some competition between the students and professional drivers, who faced off against one another in go-karts. A Q&A with the drivers followed, to give the kids insight into the engineering side of the sport.
Looking ahead, Argo's innovation strategy will continue to keep its eye on STEM skills, and how those can be translated into products and services that benefit the customer.
"What the customer is constantly asking for on the broker side is, can you help us expedite, not only in the interest phase – in other words, what kind of coverage can you provide for me and the pricing – but also to simplify it. We know that we're not going to always be the lowest price – in fact, that's not part of our mantra; it's creating niches, and when we focus on that niche, the way that we stand out is through speed," said Grose.
But being on the fast track doesn't mean cutting the wholesalers and retail brokers out of the process, like some insurance companies are doing by going direct.
"It's still a relationship business, both for [the brokers] with the people who are being insured, as well as us with the brokers," Grose told Insurance Business. "Those two important pillars drive what is our digital strategy, and maintaining what's right for the client and making sure that we're there for the insureds when claims [happen]."