Why agencies should harness the power of online comparative raters | Insurance Business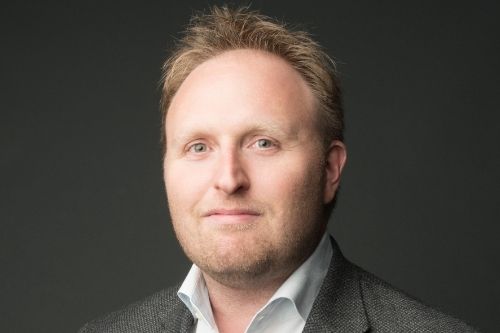 In today's COVID-19 laden world, agencies need to harness insurtech capabilities to drive consumer engagement and meet the evolving needs of their clients. One way they can accomplish this is by implementing an online comparative rater – a tool that has become even more important during the past year.
Find out more: Learn everything you need to know about Insurance Technologies Corporation here
"We have seen in-agency quoting decline by an average of 29% since mid-March," said Laird Rixford (pictured), CEO of Insurance Technologies Corporation (ITC), during ITC's recent webinar, "Next Generation of Online Consumer Rating." However, he noted, "We are also seeing online quoting at 10% higher than it was the same time this year … More consumers are going online now due to restrictions of travel and not being able to transact business as we always have."
Even as the vaccines continue to roll out and businesses reopen for the long-term in the US, consumers will likely stick to using online platforms for their insurance needs and to engage with their agencies however they want. In fact, said Rixford, more than 80% of all shoppers use a digital channel at some point during the buying process, whether that be when they're researching an agency online, learning more about the products offered via an agency's website, or finding out what carriers are available to them.
In this environment, "Why not have a capability that allows those consumers to actually receive an online comparative quote … and ultimately allow them to transact when and where they want?" said Rixford.
Read next: Zywave's ITC acquisition creates leading agency solutions provider
The ITC leader cautioned that online comparative raters are not a replacement for the agents working in a given office, because while a subset of the consumer market wants to have access to an agentless experience, the broad majority still wants to interact with insurance professionals. As a result, Rixford noted, "I think it is important that you offer both [options]."
Though the key thesis about disintermediation of the agency channel that originated when comparative raters, and insurtechs more broadly, hit the scene decades ago has since been disproven, what is true is that consumers' expectations have evolved. Today's modern consumer wants to use technology when purchasing insurance, and a lot of insurtechs are already meeting that need.
However, many agents still do not provide a way for their consumers to get a multi-comparative quote online, creating a vacuum that can easily be filled through a solution like TurboRater for Websites, said Rixford, "which allows you to have a multi-comparative quote directly on your website, [creating] a fun and engaging experience."
Read more: It's time for insurance agencies to reimagine the online consumer experience
"We have more than 225 available carriers on the platform," continued Rixford. "You can fully customize the design, and you can configure workflow and entry to match the workflow and entries of your agency."