Farmer fails in lawsuit against 'negligent' insurance agent | Insurance Business America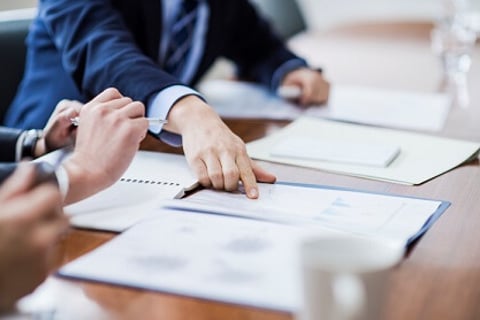 The Nebraska Court of Appeals has ruled that a farm owner cannot claim negligence against his insurance agent for allegedly failing to advise him to purchase workers' compensation insurance.
The court came to the decision on April 10, 2018.
The farm owner, Scott Hansmeier, filed a negligence claim against his insurance agent and aunt, Merva Hansmeier. He also named Western Insurors-Platte Valley Agency in the suit, claiming that his aunt improperly advised him regarding the need to purchase workers' compensation for his farm and ranch.
Scott and his wife Karie own and operate a farm and ranch. Scott's father also owns farmland – both he and his father are sole proprietors of their own farming operations, but work together and are functionally business partners.
In 2012, Scott secured all of his insurance through his aunt Merva, including his farm policy, homeowners' insurance, auto insurance, and health insurance. Notably, Scott did not provide any insurance for his employees.
During that same year, Scott had two full-time employees, including Mike Heble. On February 2012, Heble suffered an injury while loading grain into a truck when his thumb got caught in an auger. Scott attempted to file a liability claim with his insurer, but learned that his employee's injury was not covered.
In 2014, Heble filed a lawsuit against Scott; the workers' compensation claim was later settled for an amount that covered medical bills and a disability payment. As both of them shared business operations, Scott and his father split the costs of the settlement. Notably, the amount of the settlement was not put into evidence at the summary judgment hearing.
Scott and Karie later filed a complaint against Merva and her employer on January 23, 2015. They alleged that Merva and Western Insurors were negligent in advising them regarding the need to purchase workers' compensation insurance. As a result of their negligence, Scott and Karie claimed that they incurred costs defending a lawsuit lodged against them by their employee.
Scott and his wife made three major claims: They were instructed they were not required to purchase workers' compensation insurance; they were never advised that workers' compensation insurance was available or necessary to cover their employees; and Merva and Western Insurors failed to properly advise them as to their insurance needs.
Merva and her employer later filed a motion for summary judgment on September 21, 2016, maintaining that there were "no genuine issues as to any material fact and that they were entitled to judgment as a matter of law," a case study on FindLaw reported.
During the summary judgment hearing on November 18, 2016, Scott acknowledged that he had never asked her if the liability portion of the policy covered injuries to his employees. The farm owner also said that he had never read his policy "from front to back," nor did he read the exclusion portions of his policy.
It was later found that Scott and Karie had not been compliant with the provisions of Nebraska law. Specifically, § 48-106(7), which mentions that if an employer is exempt from the Nebraska Workers' Compensation Act by the subsection regarding services performed by an employee of an agricultural operation, then the employer must provide all  unrelated employees with written notice that the employer does not provide workers' compensation coverage, and the employee must sign the notice. Failure to provide the required notice subjects the employer under the Nebraska Workers' Compensation Act, which requires the employer to carry a workers' compensation policy.
Merva and Western Insurors asserted that state law is "pretty clear" that an independent insurance agent is not obligated to advise an insured as to their insurance needs. They also added that even if Merva encouraged the purchase of workers' comp, Scott did not act on the information.
On January 10, 2017, the district court sustained Merva and Western Insurors' motion for summary judgement. The order read:
"There is no evidence from which it can be concluded that [Scott and Karie] requested workers['] compensation insurance and the policy they obtained unambiguously did not provide such coverage. The evidence is equally clear that [Scott and Karie] never asked [Merva and/or Western Insurors] for help or advice on how to exclude their employees from such coverage."
Related stories: