How has workers' comp fared in the face of the pandemic? | Insurance Business America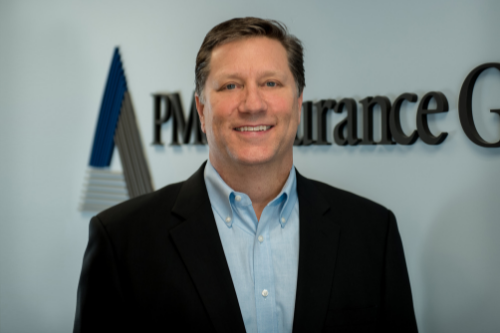 The workers' compensation market is thriving after several years of unparalleled results. Even with the COVID-19 pandemic causing global health and economic crises, workers' compensation remains one of the most profitable segments within the US property & casualty (P&C) industry. As a result, the market is attracting a great deal of capacity in the shape of new carriers, programs and insurtech companies that continue to drive competition and put pressure on rates.
According to the National Council on Compensation Insurance (NCCI), net written premium in the workers' compensation market dropped by 10% to $42 billion in 2020, a decline largely attributed to job losses and shrinking payrolls during the pandemic-driven recession. Despite that, the NCCI's State of the Line Report confirmed the profitability of the industry, with private insurers posting a calendar year combined ratio of 87%, marking the fourth straight year with a combined ratio below 90%. The reserve position for private insurers also remains strong, growing to a redundancy of $14 billion as of December 31, 2020.
Read next: The importance of holistic care when tackling chronic pain and mental health
"I think there's plentiful capacity in the workers' compensation market right now," said John Beckman, chief underwriting officer, QBE North America. "It's a healthy market that has continued to benefit from a reduction in claim frequency. That reduction is, of course, due in part to COVID-19 because fewer workers have been on the job, but more so I'd say that employees are simply safer at work than in the past. Workplace safety has vastly improved and that is being reflected in what companies pay for their coverage."
Despite remaining a strong and resilient market, the workers' compensation system has faced some unprecedented challenges amid the coronavirus pandemic. When the severe impact of COVID-19 became clear and states started to issue urgent public health guidance and stay-at-home orders, many carriers had to scramble and reposition some of their underwriting standards.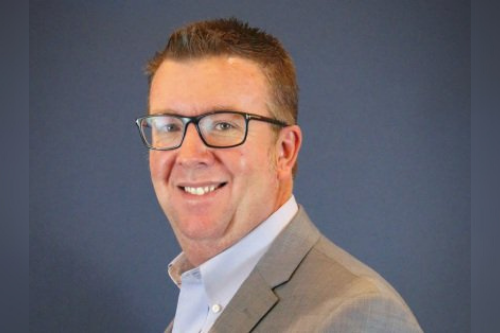 "Many class codes, especially those in high-contact industries, were evaluated to determine whether they could be underwritten safely," said Matt Zender (pictured immediately above), senior vice president, workers' compensation strategy at AmTrust Financial Services, Inc. "Carriers also quickly had to pivot to create protocols to allow for appropriate absorption of regulatory changes, many of which were occurring rapidly and disparately, as individual states varied in their approaches. Additionally, carriers had to complete extensive reviews of their claims operations to ensure that changes to compensability presumptions were contemplated properly."
As for COVID-19 claims, the NCCI reported that workers hurt by the coronavirus made more than 45,000 claims in 2020, with more than 95% of those claims costing less than $10,000. Hardest hit were workers in nursing homes, hospitals, clinics, and other healthcare settings along with first responders, which all together accounted for 75% of the claims. Carriers reported $260 million in total COVID-19 incurred losses in 2020, with the costliest 1% of those claims accounting for 60% of pandemic-related loss dollars.
The potential longer-term impacts of the COVID-19 pandemic remain to be seen. Andy Shaw (pictured top), executive vice president, managing partner of PMC Insurance Group, commented: "How quickly the recovery of getting payrolls back to the first quarter of 2020, how those workers that did get COVID with long-haul symptoms fare, and the ultimate impact of the claims costs, along with the employment shift to a higher level of remote workforce and the rapid hiring of the on-demand industry, will all be important factors for long-term impact."
Read more: COVID-19 forces workers' comp carriers to evolve
Over the past year, there have also been significant advancements in technology throughout the workers' compensation value chain, from the use of video conferencing for loss assessment and risk management, to digital distribution of products, and virtual claims assessments, nurse triage services and telehealth options on the back-end.
At the same time, employers are also using technology to create safer work environments and therefore reduce their workers' compensation risks. Glen Backus (pictured below), chief business development officer at Davies, gave the example of wearables and ergonomics programs, which more and more employers across the nation are piloting with the goal of improving work safety.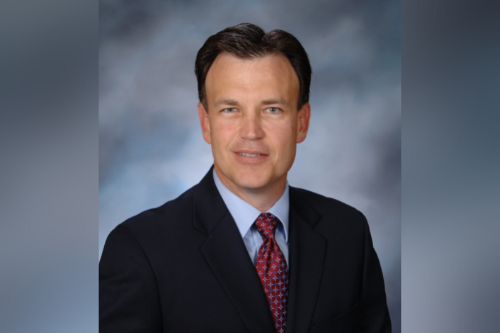 "The wearables are smart watches or any device with smart sensors worn on the body," he explained. "The devices allow companies to monitor and analyze movements, but also vibrate or alert the employee when a specific range of motion is exceeded or an increase in lifting is detected. While this is only speculation, you can expect insurance carriers in the future to offer premium discounts for a company to implement a wearables program, like auto insurers offering safe driving discounts for the plug-in 'snapshot'."
Suffice to say, there's a lot going on in the workers' compensation market, and there are more challenges to come as the workforce continues to evolve and the impacts of emerging risks like the gig economy and the legal marijuana market are realized. What's promising is that the workers' compensation market continues to demonstrate its resilience. It has come through a global pandemic almost unscathed, so its odds look favorable for future success.