Move to remote work has a bearing on workers' compensation coverage | Insurance Business America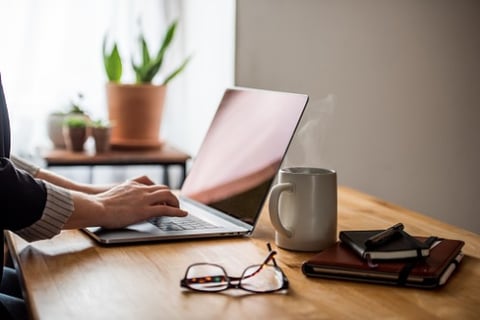 The coronavirus pandemic has upended the way we work. In the US, 97% of respondents to a recent Global Workplace Analytics survey said they were working at home during the pandemic, while 82% of office workers (approximately 75 million US employees) reported that they wanted to continue to work from home even after the pandemic is over.
In light of this trend, employers need to know that the move to remote work has a bearing on their workers' compensation insurance, and how their employees are classified and covered. According to the National Council on Compensation Insurance's (NCCI) Classification Codes and Statistical Codes Manual, "For purposes of Code 8871, a residence office is a clerical work area located within the home of the clerical employee. Additional requirements are that the residence office must be separate and distinct from the location of the employer. In the event an employer operates a business from a residence and the employer has clerical staff at the employer's business location residence, these clerical employees are classified to Code 8810."
Read more: Workers' comp liabilities facing work from home employees
This classification of employees is something that employers should be paying attention to if they've transitioned employees out of physical offices and into remote working arrangements.
However, "Just because they are working from home does not mean 8871 should apply," said Dana Kelly, vice president/broker, workers' compensation, Worldwide Facilities. "For example, class code 8832 for physician and clerical employees would remain as code 8832, instead of 8871. A simple phone call to NCCI would help the employer or agent determine if they have the correct classification on their policy."
Each state carries similar rules on workers' compensation when employees are working from home, in that coverage is still required for those employees. What varies, explained Kelly, is how each state classifies such employees. Notably, the class code 8871 is not applicable in California, Massachusetts, Montana, New Jersey, Oregon, and Texas.
Read more: How workers' comp carriers are responding to the pandemic
"It is also important that if you are currently working from home and you work in a state separate from the state in which the business is located, your home state should be included in part 3A or part 3C, depending on each state's law, of your WC policy," noted Kelly. "There are some WC policies that exclude neighboring states, which could be a problem when it comes to collecting benefits in your home state."
Ensuring that employees are classified appropriately under work from home arrangements is key considering the risks they may face in these new environments. For instance, they could be on the phone while working from home, and slip or fall as a result of being distracted, which would be covered under workers' compensation. In another case, they could have been working at a standing desk in their office, but they may not have such a desk at their home office, which in turn could lead to workers' comp claims.
As employers consider these challenges, they should turn to an expert in the workers' compensation market, like Worldwide Facilities, to help them navigate an evolving workplace risk landscape.
"We have over 25 monoline workers' compensation carriers throughout the country," said Kelly. "We also have the expertise and capabilities to offer multi-state policies for many different exposures."