One Call expands CarePath program for COVID-19 sufferers | Insurance Business America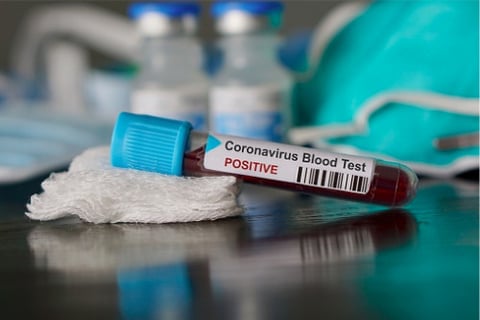 One Call, a provider of specialty network-management services for the workers' compensation industry, has announced the expansion of its CarePath program – specifically, Respiratory Pathway – to meet the needs of those suffering from lingering complications of COVID-19 and symptoms long after testing negative.
About 80% of COVID-19 cases have mild to moderate symptoms and don't require hospitalization, according to the Centers for Disease Control. However, a significant percentage deal with long-term impacts that can be debilitating and delay recovery. Those hospitalized with the disease may face more severe issues, such as acute respiratory distress syndrome (ARDS), central and peripheral nerve impairment, altered mental status, acute kidney injury, atrophy and muscle weakness, blood clots and vascular conditions, hear complications, and pressure ulcers.
One Path offers a suite of services, including in-patient nursing facilities, medical equipment and supplies, home health, physical therapy, and more. Respiratory Pathway is an injury-specific approach that incorporates a dedicated point of contact, known as a care navigator, who engages the patient early and supports an individualized recovery path. The care navigator assigned to Respiratory Pathway cases is a licensed nurse who works directly with Once Call's medical advisory team to remain up to date on medical recommendations associated with COVID-19.
COVID-19 can be a severe challenge for those trying to return to work, according to One Call. Only 16% of ICU patients who develop ARDS will return to work within three months, and 49% take a full year to recover. The physical ailments can be compounded by emotional and mental health issues such as depression, anxiety, and post-traumatic stress disorder.
"Our health is multifaceted," said Dr. Craig M. Uejo, One Call senior medical advisor and Scripps Health associate chief quality officer. "Physical wellbeing, or lack thereof, affects other aspects of our health. We need to be mindful of this when mapping out the proper recovery plan for individuals with lingering COVID-19 complications. Someone struggling with their physical recovery will most likely develop mental health issues, which in turn will prolong their physical recovery. It's a cycle that quickly needs to be addressed and monitored closely."
One Call's CarePath Respiratory Pathway program was originally developed to address and treat respiratory complications arising from workplace situations where the lungs were compromised, such as smoke inhalation and asbestos exposure. The company adapted the offering with the advent of COVID-19.
"Working with Dr. Uejo and other medical experts, we've enhanced our current pathway to address complications and lingering symptoms that can arise from COVID-19, a complex virus that continues to present new challenges," said Will Smith, chief commercial officer for One Call. "No matter what we encounter, it's important to provide the industry with real solutions that shorten the recovery time, resulting in healthy workers who are ready to return to work."