Post-shutdown, workers' compensation insureds struggle with new risks | Insurance Business America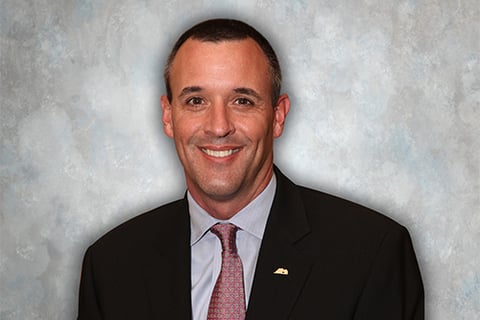 Players in the workers' compensation market have been busy the past six months as the coronavirus pandemic has wreaked havoc on businesses, physical workplaces, and employees. The National Council on Compensation Insurance (NCCI), for example, has made several COVID-related changes during this period, including collecting payroll for furloughed workers so that it wouldn't be used in the premium calculation for those workers that were at home, while also excluding COVID claims from the experience rating calculation.
Read more: Coronavirus reverberates through workers' compensation market
In the meantime, employers have evolved from facing a ton of uncertainty around how they would continue to operate in the midst of the pandemic, to now understanding the importance of implementing social distancing measures and other safety protocols in the workplace. "That is what I've seen has been the biggest impact, is how people are organizing their workforces in the field," said Kevin Clary (pictured above), vice president of risk management at Amerisure.
Some industries have clearly been more impacted from a workers' comp perspective than others. Construction, which is one of Amerisure's areas of specialty, was one that, for the most part, continued to keep operations going during state-mandated lockdowns. "Construction never really stopped, especially in the southern states," noted Clary. "We're in Michigan and we were probably one of the more stringent locked down states – and even here, construction stayed essential."
Nonetheless, construction businesses were still impacted by the pandemic because some workers were not able to perform their job duties during the shutdowns, or managers had to reduce their workforces to meet social distancing requirements. These shifts have introduced new exposures into the fold since some employees are doing different tasks compared to before the global crisis hit.
Read more: How to 'Go Back Safely' once COVID-19 restrictions are lifted
The manufacturing industry experienced similar changes to exposures as some companies switched the types of products they were making, such as producing hand sanitizer and personal protective equipment. Again, explained Clary, this created new workers' compensation-related hazards because the core operations changed, as did employees' potentially new responsibilities.
However, the main industry in which Amerisure saw a lot of workers' compensation claims activity during the past six months has been healthcare, namely operations like senior care nursing homes and rehabilitation centers.
"Early on, we saw a significant influx of COVID-related claims, from the last half of April into the beginning of May, and since then, things have levelled out," said Steve Donnelly (pictured below), chief claims officer at Amerisure. "In August, we've seen a 15-20% decrease in our COVID-related claim counts."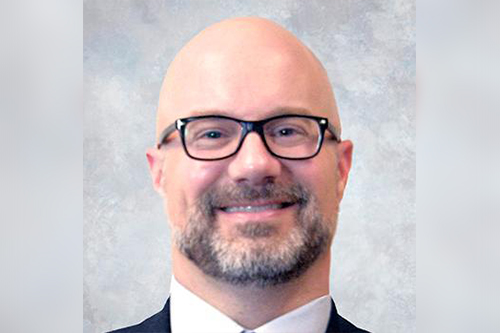 There were a few reasons for the initial spike in claims, the first being that a lot of claims were reported with occurrences from prior months, noted Donnelly, and people slowly became aware of the fact that there was insurance coverage for COVID incidents, especially as 14 states took steps to extend workers' compensation coverage to include COVID-19 as a work-related illness.
For Amerisure, close to 100% of the claims during the pandemic's initial outbreak in the US came from the healthcare space. Now, Amerisure is seeing a broader spectrum of professions reporting COVID claims, including construction. Meanwhile, on the non-COVID claims side, the insurer saw a significant dip in auto, general liability, and non-COVID workers' compensation claims when the country shut down. This claims activity has just started to return to normal.
These notable trends have differed between states in which Amerisure provides workers' compensation. Explained Donnelly, "The vast majority of our claims early on were in Illinois and Michigan, and those are the two states that were probably hit the hardest in our footprint. It evolved to where we started seeing quite a bit of new claims later on in Georgia, and now, we're seeing more COVID-19 related claims in Florida than anywhere else."
The impacts of the coronavirus on workers' compensation are far from over as some states continue to battle the spread of the virus, and insurance coverage likewise won't be left untouched.
"The downturn in payrolls in different classes of business have certainly affected our clientele and … for the calendar year 2020 will have some premium effects," said Charles Caldwell, CEO of Midlands Management, which focuses on excess workers' comp.
From his perspective, the hospitality industry, and particularly hotels and restaurants, has been the most affected as a result of the crisis. "The shutdown of those industries has had dramatic effects on the restaurants," noted Caldwell. "In places like New York, with the inside dining [partly] shut down, [this will have] a dramatic effect on payrolls … and there might be some independent restaurants that won't reopen at all."
Read more: Reopening the restaurant sector – a legal perspective
To assist workers' compensation clients through this tough time, it's all hands on deck for insurers operating in this space.
"We've been really supportive, and are working with our clients to make sure that we're providing the best advice we can as far as risk management," said Caldwell, "and when they do report claims, that we're helping to make sure that those claims are being handled [effectively]."