Sapiens and S1 Medical launch ClaimsGo for Workers' Compensation | Insurance Business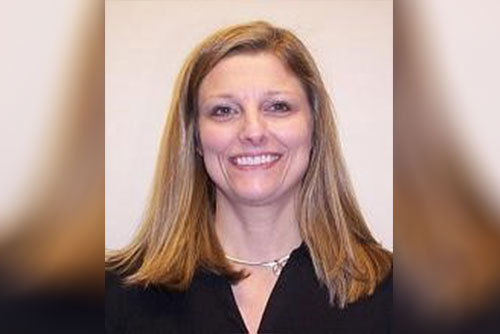 Sapiens International Corporation, a global provider of software solutions for the insurance industry, recently entered into a partnership with an independent cost containment and medical management firm, called S1 Medical, to launch Sapiens ClaimsGo for Workers' Compensation. S1 Medical provides unique niche insurance programs to the casualty market – and this partnership will be no different. Together, the two firms have launched a joint S1 Medical & Sapiens' solution for Broward County Public Schools, the sixth largest school district in North America.
Sapiens ClaimsGo is a full-featured solution developed for specialized and quick administration of workers' compensation policies and claims. From the intake of first report of loss all the way through full management of the claim, Sapiens ClaimsGo is a fully hosted solution. After 35-years of industry experience, delivering to over 450 organizations globally, the firm's partnership with S1 Medical is a first.
"This is a unique situation for us. S1 Medical are not what we would describe as a typical client of ours," said Jackie Janowiak (pictured), specialty program manager at Sapiens International Corporation. "As a managed care service provider, they offer very sophisticated solutions for initial triage, and from the first report of injury they have nurses and telemedicine providers on staff who will start working on that claim immediately. They round out their services and relationships by offering full medical bill review, management and negotiation. Together with S1 Medical, our goal is to provide more seamless, full-rounded workers' compensation claims solution to Broward County, with expedited communication between the school boards, the claimants and the providers."
S1 Medical said it chose Sapiens' ClaimsGo solution for its end-to-end claims capabilities, particularly the ability to integrate with data reporting & managed care systems. These sought-after end-to-end claims capabilities are part of a wider theme that has emerged in recent years of insurers and insureds wanting to get injured workers back to work as soon as possible.
Janowiak told Insurance Business: "One of the biggest changes, most recently, is the focus on getting injured workers back into work sooner. Managing the cost of claims has also been a big focus over the past five years – using predictive analytics to predict the coincidental likelihood of claims, and then providing end-to-end claims management from the first report of injury. The portal solutions for first report of injury are extremely important so that the claimant receives the appropriate care as soon as possible, as well as guidance and direction linking them with preferred providers. That claims management, alongside the ability to see what's going on with a claim, to communicate effectively with all stakeholders, and get the claimant back to work – that has been the key focus in recent years."
ClaimsGo's intake of first report of injury expedites entry into the claims processing lifecycle, according to Janowiak, and its processing architecture provides easy displays of what's important at a glance. This enables "solid data integrity," she said, which guarantees compliance with regulatory reporting. To assist further with compliance and reporting, Sapiens has built a centralized communications hub into its applications.
"There are a lot of components to workers' compensation, from managing bill reviews, pharmacies, PPO networks, and all the other providers like the independent medical exam providers, vocational rehab providers, investigators, subrogation, and so on," commented Janowiak. "In Sapiens applications, we have a communications hub where everything is centralized, meaning users can keep all of their notes, work items, attachments, images, videos from surveillance, email communications, all in one place with import and export capabilities. Oftentimes, claimants and insurers have to prepare files that go off to attorneys, but our product will package those up and export them in electronic format." Ease and efficiency of business is what's needed these days, she added.