Workers' comp pioneer ChronWell enjoys successful pilot program | Insurance Business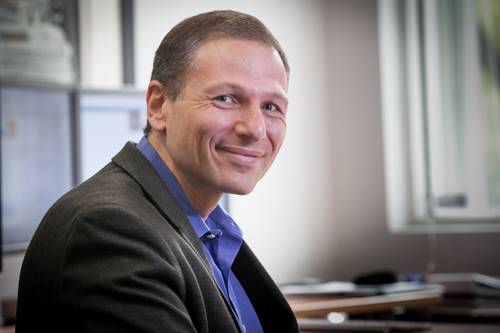 ChronWell, a technology-enabled injury management platform for the workers' compensation industry, recently announced the success of its 28-week pilot program with California Farm Management (CFM), an elite collective of farmers who have pooled their resources to self-insure.
Created and managed by Self Insured Solutions (SIS), the CFM collective provides workers' compensation coverage to approximately 90,000 employees. With the use of ChronWell's tech-enabled triage and care coordination services, injured farm workers in the CFM were able to recover and return to work faster, and the self-insured collective enjoyed significant savings in claims costs.
Through the course of the 28-week pilot, one of CFM's largest employers, Cream of the Crop Companies, deployed ChronWell's Recovry Central injury management platform, to a pool of several thousands of agricultural workers. They experienced a 28% reduction in workers' compensation claims despite an increase in payroll when compared to the same 28-week period the year prior. Cream of the Crop also saw a one-third reduction in litigated claims over the period and is projected to save over 30% in claims costs.
"When we came into this pilot program, we knew that getting closer to the injured worker and handling workers' compensation cases with empathy and diligence was going to have some sort of impact – and early on, we started having great results," said Joe Rubinsztain (pictured), CEO of ChronWell. "The results kept improving over time as the pilot went on. It wasn't only getting the good results; it was sustaining those results that I'm most proud of."
ChronWell's AI-powered Recovry Central platform covers triage, on-site care, care coordination and personalized assistance service. If an employee gets injured on the job, they can go to the ChronWell platform and consult with a healthcare professional who, backed by AI, will determine the best course of action by recommending self-care, on-site care or a healthcare facility. The service also provides follow-ups with the worker and manages the claim. Essentially, it guides the injured worker along the path to recovery from the moment they have an injury all the way through a claim to their return to work.
Read next: Workers' compensation market has 'never been this competitive'
"At first, our intention was to set up a system where people could establish connections with injured workers and advocate for them. The problem is, while everybody says they want to build a great relationship with the injured worker, if that's as far as you go, you get stuck," Rubinsztain told Insurance Business. "This concept of hiring two or three employees to pick up the phone and get closer to the injured worker must be followed by action - and the only way you can get action is to create accountability across all stakeholders.
"We realized early into the pilot with CFM that the technology itself plays a much more important role that we originally thought, in that it keeps everybody in sync and creates that accountability. We needed to create a new type of system that didn't exist (as far as we were aware), called an injury management system, and pair that with the care services the injured workers expected. At the beginning, we thought that if we called the injured worker and didn't necessarily coordinate well with the employers, that was going to have a big impact in itself. As the program evolved, we learned that collaborating with the employers and building initiatives together was just as important as building a relationship with the injured worker."
The pilot program with Cream of the Crop has gone well to the point that ChronWell has now signed a contract to deploy its Recovry Central platform to the whole CFM collective. Rubinsztain added that there's nothing about the platform that doesn't allow it to jump into other industry verticals, like construction or manufacturing. "That's where things are heading, and we're very thrilled about that," he said.