AAMGA president talks industry longevity and career success | Insurance Business America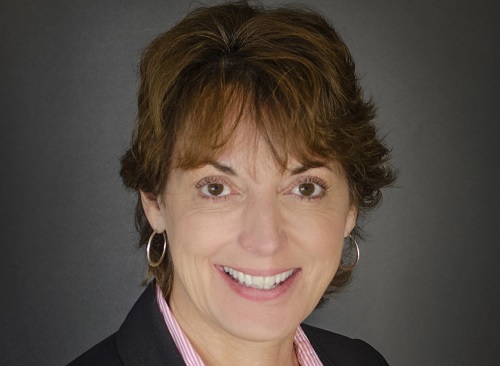 She's the president of the American Association of Managing General Agents, she's the executive vice president of operations at AmWINS Access, and a former COO.
Corinne Jones, based out of Redondo Beach in California, is just the second-ever female president of the AAMGA's almost 100-year history. She spoke to Insurance Business about industry longevity, career success, and the future of the AAMGA.
"I actually started part-time as a file clerk," she noted. "I'm definitely one of those that have grown up in the industry, and one of those that have done most every job – until you get to this place. I started as a file clerk, then I was an assistant in personal lines, then I was an assistant in commercial lines, then I was a producer and had my own book of business. But when you have a smaller company, you wear more than one hat – so I would produce business but then also help manage the processes."
As the agency – Bliss & Glennon – grew, Jones relinquished her book of business and become the chief operating officer of the company, which was later acquired by AmWINS.
Do you know someone who deserves to be named Woman of Distinction or who should be nominated in one of 23 other categories at the Insurance Business Awards? Nominate yourself or a colleague now – it's free to enter and takes just a few minutes.
Having "grown up" in insurance, climbing the ranks from the very bottom to the top, Jones has some ideas on what it takes to succeed and be recognized.
"It's a very people-oriented and a very service-oriented business," she said. "You need to understand what it takes to get it all done. You can sell the insurance, but my focus has always been: how do we keep it here. Because, if you don't service your customers in an excellent way, they'll move on.
"But my advice to young people is that they should always arm themselves with knowledge. There's a lot more than you might just obtain through your college education or even through industry classes. You have to work hard and a lot of hours and really stay focused. Know what you're going after."
And, personally, what has it taken for Jones to climb the leadership ladder?
"I think there are some natural tendencies for leadership," she explained. "I so like to lead. But it takes a good team – it's about surrounding yourself with the right team and staying on a level with people. You can be a leader, but you [should be] a leader with them, not above them. I think that's helped me be successful."
Part of that personal success has seen Jones confirmed as president of the AAMGA – just the second time a woman has held that position (although the current president-elect is also female). In the role, Jones is presiding over the association as its members vote on a proposed amalgamation with the National Association of Professional Surplus Lines Offices – a potentially huge moment in the association's legacy.
"It will be interesting. If the merger [between NAPSLO and AAMGA] is a positive vote, I am slated to be the first president of the new association. So we'll see if that happens," Jones said.
"It's a privilege and an honor to be able to represent the [AAMGA] members. It was a great validation [to be elected president]. I know a lot of the members, so I feel a great responsibility to do the best that I can for them. It's
very meaningful."
Following on from Insurance Business Canada's highly successful awards, Insurance Business America is pleased to announce the launch of the inaugural Insurance Business Awards in Chicago. For a full list of individual and organizational award categories, click here and find out how to become a winner this October!
Related stories:
Be recognized at the industry's biggest night!
Profile: Insurance Commissioner Ted Nickel