Arch's new retail energy head lifts lid on marketplace trends | Insurance Business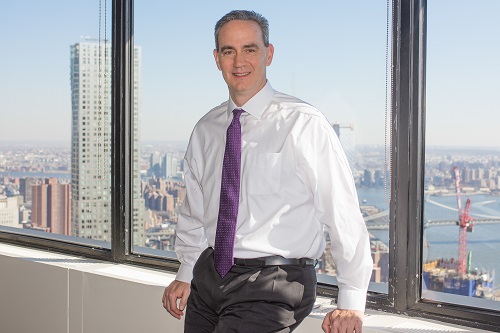 Arch Insurance North America (Arch) has recently launched a new business unit focused on providing comprehensive admitted middle market insurance solutions to energy companies in North America. The unit is being led by Eric Boquist (pictured), who has joined the company as executive vice president, retail energy, based in Houston, Texas.
Boquist joins Arch from Travelers, where he most recently served as president of Travelers' oil & gas unit in Houston. Prior to that, he held a number of senior insurance roles focused on the energy sector in the US and European markets. He's described by Arch chief underwriting officer of large account casualty and surety, Rich Stock, as bringing "unparalleled industry knowledge and experience."
Under Boquist's leadership, the new retail energy unit is set to complement Arch's current energy offerings underwritten in the US, Bermuda and London. Boquist said the team is "excited to leverage Arch's capacity and broad capabilities to bring a dynamic range of products and ideas to an industry of critical importance to North America."
"At its core, Arch is a company that places a premium on specialization in addressing how we respond to customer and industry needs," he commented. "I'm excited that we'll bring together capabilities from such a diverse company to address the challenges the energy industry faces. From products, placements, and practical customer engagement to help them be the best company they can be, we're bringing the specialization of Arch Insurance together with an existing breadth of commitment and capabilities to the North American retail marketplace."
Energy is a very important industry around the world. As global economies remain relatively healthy, the need for energy production and distribution is substantial, according to Boquist. However, like many industries, the energy industry is struggling to source new talent and qualified workers to drive growth and meet demand. Growing an organization can be challenging, especially when there's a shrinking talent pool, Boquist added.
"Auto and transportation issues are a particular challenge for retail energy customers," he said. "Not only does the industry work hard to prevent fatigue while driving, distractions, and substance use, but they're having to do so with more workers sourced from a diminished hiring pool of candidates. This puts a premium on hiring and training practices supported by management commitment to organizational safety and accountability."
While facing growth challenges, retail energy companies are also operating amid a worldwide cultural shift towards 'green' and renewable energy initiatives. The industry is under pressure to find different sources of energy, or to use the sources it already has in a more efficient and clean manner for the environment.
"I think it makes sense that energy companies are investing in alternative sources of fuel and production – they're in the business of producing energy," Boquist told Insurance Business. "Whether they're finding better and cleaner ways to produce energy by traditional hydrocarbon methods, or by engaging in development and build out of renewable energy sources, the energy industry is incredibly innovative in how it pushes technology forward.
"That push can drive better risk, introduce new risks, or even trade one risk off for another. Good risk management involves engagement by energy companies with their brokers and agents to partner with insurance companies that understand the challenges they face and have the skillset to work with them to develop solutions."