From a writing dream to underwriting | Insurance Business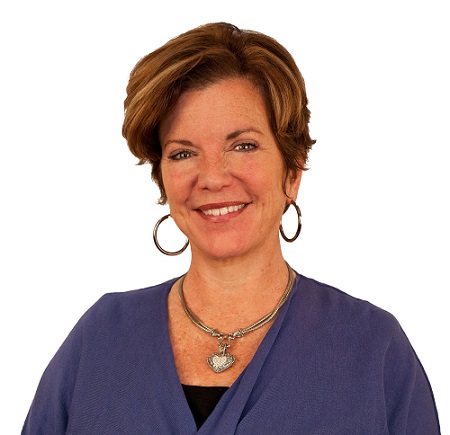 With aspirations for a career in creative writing and performance arts, Tracey Carragher (pictured) pursued a job at a publishing house. Her life, however, veered in another direction when her dad introduced her to someone working at an insurance firm. She beamed when she heard the word 'underwriting,' thinking it would be linked to her dream - little did she know that underwriting is a totally different world with its own set of rules, knowledge, and rigors to learn.
Fast forward to today, and Carragher is a revered insurance professional. She founded Breckenridge Insurance Group in 2009, serving as CEO.
In this exclusive interview with Insurance Business, Carragher talks about Breckenridge and how she helps mould young minds in the industry. She also shares her insights about diversity and how the industry continues to ignore the need for inclusion.
Tell us briefly about your company and its role in the insurance industry. What makes it different from other companies in the same space?
Breckenridge is in distribution. We have several specialty insurance programs serving niche industries from artisan contractors and auto dealers to outdoors businesses and lenders. We also have access and authority to an enviable array of markets spanning workers' comp to professional to property. The differentiator for us is in how we do what we do — we are incredibly collaborative. We're not so big that we have fiefdoms and bureaucracy but we're big enough to be talent-rich, technology and compliance-driven, nimble and freakishly competitive. We attract and retain those who value having the support of diverse peers to simply deliver better results across all we do.
What has been your greatest achievement so far in your insurance journey?
As you develop in your career, you may have a few big successes that you can be particularly proud of, but none of them are truly yours alone as you are the sum of your experiences and relationships. I have been fortunate in my career to have some great and not so great leaders – each helping me gain perspective on what matters to me. In turn, I believe being more inclusive and helping diverse others develop their talents is the most meaningful achievement along this journey.
Having the opportunity to inspire change and help shape invaluable team members and thoughtful leaders is what I truly enjoy. It's not a mentor-mentee relationship either, as I don't need it to be so formal. I simply enjoy giving time to those who are passionate about making a difference in this industry. I always learn something new and exciting about our industry in doing so.
What do you think are the most challenging issues facing the insurance industry today?
Although some progress is being made, it's difficult to feel we've really moved quickly enough to solve our lack of diversity in the industry. The C-Suite is still lacking in diversity and without radical change from the top down, the industry will not see the progress it needs to compete in innovation nor talent acquisition and retention. I can name other issues, but they are pretty typical business challenges that I'd argue are not as significant. Yes, there are those companies who are late to invest in technology, so now it's overwhelming them, as things just move faster in general.
What are your hopes for the insurance industry moving forward?
We need to work together in all aspects of diversity and inclusion. The political climate as it exists today is both furthering necessary and overdue conversations, while also reinforcing some self-limiting views. My hope is that if each of us can take an honest and open approach to evaluating and acting on the need to further support women and minorities, we'd make a lot of positive change across the industry. Making diversity and inclusion a priority will only make us better people, more successful companies, and relevant to the future of this industry.
Do you believe that a glass ceiling exists and hinders women from getting opportunities in the insurance space? What should women do to break through?
Yes, the industry is not yet covered in glory on the subject of women in leadership. I can name too many talented women and minorities that have not had the opportunity to break through to the senior leadership level. I do feel many organizations have been too comfortable for too long without accountability to drive change. As such, we all need to proactively get out and identify and cultivate diverse talent and work much harder and more overtly to do so. However, all of us have an opportunity at every level to move forward. Talk in this case … a lot … among your team, with your leadership, across companies, on glassdoor.com to give this issue the attention and transparency it deserves. If you can't point to steps taken to further champion women and minorities within your company, take steps to make a change as to not endorse it. Plenty of others will embrace you for it.
What advice can you share for those wanting to join the insurance industry?
There is a lot of opportunity to find your niche and thrive in insurance as it is still a relationship driven business. If you take advantage of the many individuals you meet to learn about the numerous areas of practice, there is surely something that you can get excited about. I was pleasantly surprised myself about the insurance sector and have seen others, including family members, thrive in varied ways in really interesting roles. Insurance is broad enough that it allows for growth and rewards hard work and creative problem-solving. Just get in and dig in to start learning all you can if you are interested in the insurance space. With the economy as it is and our industry facing a shortage of incoming professionals, you can really steer your career to your liking.
What are your passions or hobbies outside insurance?
With several resulting broken bones or injuries over the years, I have been told that I may be too competitive when it comes to sports or athletic pursuits outside of work. I've climbed Mt. Kilimanjaro, enjoy working out at all hours, and simply love being outdoors. With five dogs, I'm a rescue activist and can happily place a dog with every reader of this article or steer your funds to quality rescue causes. I enjoy travel, gardening and cooking too. As others can relate, it's the family and grandkiddos that have my primary attention these days, but having lots of hobbies, passions and friends outside of work is what keeps life interesting.
If you could witness one event (past, present or future) what would it be?
I'd like to see a woman be elected president of these United States. Soon.
What do you think a stranger would remember most about you?
I haven't given much thought to what strangers may remember most about me. My attention is always on the other person and wanting them to be comfortable when meeting. I really enjoy getting to know someone and building real connections as there is always something you can discover that is unexpected and compelling about them. Whatever happens next comes honestly as I've been fortunate to not know many strangers in my life.