How can insurers leverage big data to improve their processes? | Insurance Business America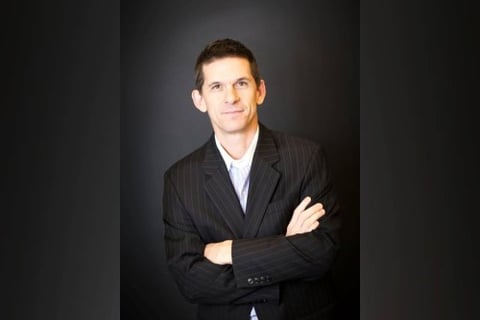 Big data is not just a buzz term any more - as consumers demand more from insurance companies, the need for a more efficient way to examine risks grows as well.
The opportunities big data analytics presents are endless in helping companies transform the way they see and manage large pools of information from consumers. This, in return, will impact not just the service they provide to their clients but also their range of products and pricing.
The challenge now is for firms to realize the power this innovation holds. Many are still skeptical about privacy issues, while others are unsure on where to start. But as the industry continues to transform, an insurer's success will ultimately be determined by how they are able to leverage technology to their own benefit.
In this exclusive interview, Limelight Health CEO and co-founder Jason Andrew tells Insurance Business how big data provides an opportunity to build an insurtech space that is digitally transparent and ethically sound. He also discusses the privacy issues surrounding the adoption of big data and how the industry tackles it.
IB: How can big data help insurance firms improve their processes internally and externally?
A quote from CB Insights suggested that about 40 manual processes make up 25% of an insurer's cost of doing business. If accurate, that is a huge number based on very few manual processes. One of those broken processes are modern database infrastructures that allow insurers to share, learn and use that data to make better pricing and product decisions. The more we aggregate, unleash and leverage data; products should improve, as should pricing.
IB: Privacy is one of the main concerns consumers have about big data. What should be done to ensure information security?
Working with data in insurtech, specifically in the employee benefits industry, requires compliance with HIPAA, SOC 2, and HITRUST, to name a few relevant regulations. There are important considerations that any software provider working with insurance companies, hospitals, or vendors handling protected health information (PHI) or personally-identifiable information (PII) has to be aware of, and has to take steps to protect people's privacy.
Our data is out there, but there is no question that we have to have conversations around how to secure it. This last May 2018, the European Commission began to enforce a set of personal data regulations which is the strictest yet in enforcing user data protection. It's important that we lead the way in developing technologies that empower users and set the right safeguards for data protection between technology vendors and insurers.
IB: Does the insurtech industry need more regulation? How should the sector be regulated?
Not sure we need additional regulation as much as more engaged discussions between the NAIC, industry players and state regulatory bodies to see how we can have more collaboration. Education is key to this as often additional regulations end up stifling innovation with unintended consequences.
IB: Many insurance firms are not open to investing and boosting their insurtech competencies. What are they missing out on?
We have seen an explosion of insurance companies investing over the past four years, and specifically, the past 18 months. We see this changing. Ultimately, those that do not innovate and invest, will ultimately suffer as the market is shifting and fully moving forward with digital transformation.
IB: In what ways can other technologies - artificial intelligence, automation, and so on - help insurance firms?
As the industry matures technically and more and more infrastructure and modernization takes place, we will see amazing value as AI, machine learning and automation begin to free up people to focus more on strategic and valuable engagement with customers and co-workers vs. being caught up in a number of very redundant and meaningless manual work. Specifically, we should see better price transparency, better product design and a host of other features seen in more advanced industries.
IB: What misconceptions about insurtech should be debunked?
Many come into insurance with the mindset that we are going to 'disrupt' quickly. Marcus Ryu, CEO of Guidewire Software said recently in an article that 90% of the money invested in companies will never see the light of day. Many won't have the time or money to make it. We will learn a lot but innovation will take longer than most anticipate. Small bites out of an elephant = progress.