Will insurtech alienate brokers and transactional agents? | Insurance Business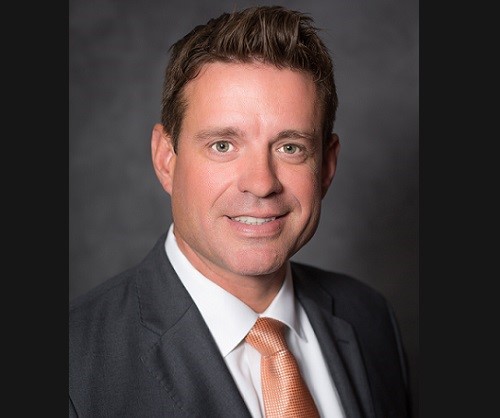 Insurtech is not really something new anymore – but that doesn't mean the potential for disruption no longer exists, according to Chris Keith, Philadelphia president of Lockton Companies.
Keith started his insurance career in the consulting world, working for Deloitte for over four years and enjoying stints at other insurance companies. He also finished an undergraduate degree in Information Systems and Computer Science and worked as a CRM consultant.
Everything changed, however, when Keith entered the healthcare insurance vertical. Gaining trust and credibility was no easy feat back when he was a novice - he had to really immerse himself in the space and keep abreast of all key business issues affecting his line of work to get where he is today.
Insurance Business spoke to Keith to learn more about his career. In this exclusive interview, Keith talks about how insurtech remains a challenge in the industry. He also shares his insights on how to effectively attract and retain young people in the sector.
IB: How did your insurance career journey start and what led you to this path?
Keith: I spent the majority of my career prior to insurance in the consulting world (Deloitte) and my undergraduate degree is in Information Systems and Computer Science - I focused in the healthcare, Pharma, med device, and biopharma spaces. I was eventually recruited by one of my clients to oversee a division of IT for NA for them. That led to being recruited by a regional insurance brokerage firm that focuses on hiring people from outside the industry with sales talent and an eye for detail - both of which were very much required for my previous roles so this seemed to be a natural fit and I think largely attributable to my success in our industry.
IB: Tell us briefly about your company and its role in the insurance industry. What makes it different from other companies in the same space?
Keith: Lockton is the largest privately held insurance brokerage and employee benefits consulting firm in the world. I think what makes us different from our competitors is our approach to both new client acquisition, as well as existing client servicing. We are highly specialized by industry and we focus the conversation on more of a substantive business discussion versus talking about insurance. We call it strategic engagement. We also focus more on the strategic plan and key business objectives of a client and align ourselves closely with them. It's more about how we help them achieve or support those objectives through the insurance program versus the insurance program itself. It's very much focused on optimizing their risk financing and the multitude of tactics available to manage their risk.
IB: What has been the biggest obstacle you have had to overcome so far as an insurance professional and what did you do to conquer it?
Keith: I think initially it was gaining credibility in the industry. I was in my early 30s - so young and I didn't have a lot of experience, so asking someone to hand me millions of dollars in exchange for protecting their balance sheet and, many times, their multi-generational family business was a tough sell. So I became a student of the game. I immersed myself in the healthcare vertical and became conversant in all the key business issues facing C-level execs in the space. I earned their trust by becoming a healthcare professional first and foremost.
IB: What do you think are the most challenging issues facing the insurance industry and your line of work today?
Keith: Insurtech, no doubt. This is a huge disruptor to our industry and will begin to marginalize transactional agents and brokers. This will also put pressures on our fees and compensation and necessitate more robust consulting services in order to justify compensation. We are investing heavily in big data and digitalization in order to align ourselves with this emerging trend and it has our attention. Secondly is the war on talent. Our people are our business and that's what clients buy ultimately. Finding and keeping great associates will always be a big challenge for us, but we think we are better than most at it.
IB: In your opinion, what are some effective solutions in getting young people to enter and stay in insurance?
Keith: Great question. We are focused on work-life balance and fringe benefits for our millennial populations. They want to feel like they are part of something bigger than them and that they have purpose in what they are doing. We try to compensate them well but that is not enough in and of itself. We really focus on the overarching mission of the organization and what contributions we are making to our local communities and society as a whole. We do charitable and community work and social gatherings at the office level. This helps create more of an experience and culture that attracts the best talent in the industry. No-one works at Lockton because they have to, they work here because they want to.
IB: If you had the power to change one thing about the insurance industry, what would you change?
Keith: Run the dishonest, transactional agents that give a stigma to our industry out of it.
IB: Looking back at your past positions with Deloitte and Graham Company among others, what do you think are some of the highlights of your career so far?
Keith: Well I can thank Deloitte for teaching me how to think. I learned how to take really complex business and IT issues and distil them down to simplified concepts that could be communicated to the C-suite. At the time I left Deloitte, J&J was my biggest client and I was managing two projects for them at the time: one in Miami and one in San Fran. I led both projects, flying back and forth every other week to each location and successfully implemented the Salesforce automation tools in time and within budget. As for Graham, I would have to say being producer of the year three times was huge for me. At the time, we were one of the most prominent firms in Philly and to be the top producer there multiple times was a great honor.
IB: What are your passions or hobbies outside insurance?
Keith: Well I have two boys who are 10 and 12 and are literally my world. They play soccer, lacrosse, and basketball and I can't get enough of watching them play. I am also an avid golfer, salt water fisherman and love to travel with my wife Amanda who is more responsible for my success than anyone.
IB: Please tell us something your colleagues might not know about you.
Keith: I am a pretty sappy guy at the end of the day. Doesn't take much to make me cry and at the end of the day, I just want to do good and be liked.
IB: If you were to write your autobiography, what title would you give your book?
Keith: The Short Way Is the Long Way.