Hurricane Florence begins its menacing attack on southeastern coast – insurers react | Insurance Business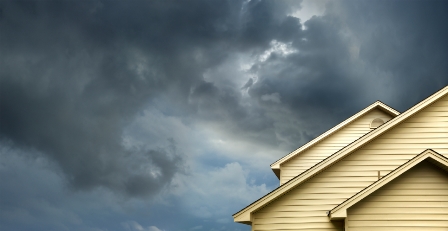 Properties lining coastlines in the US are growing in value and number, despite increasing hurricane risk. In the southern states, Miami, Fort Lauderdale and West Palm Beach account for more than 788,000 homes that are potentially at risk of storm surge damage with a reconstruction cost value (RCV) of $156 billion, according to the 2018 Storm Surge Report from CoreLogic.
As Hurricane Florence continues on its destructive path, high net worth insurer PURE Insurance has been preparing its team and members for the impending storm and potential damage it could reap.
Read more: How an agency in South Carolina hunkered down before the hurricane
"The great thing about hurricanes, if there is a great thing about hurricanes, is that generally you see them coming and you have time to prepare, unlike some other catastrophic events. We've really been since last Friday and over the weekend in preparation mode," said Michael Taylor, PURE's chief claims officer. "We've got a good history to draw upon – lessons learned from prior events – so for the last five days, we've had daily situation calls about following the forecast and the variations in the forecast really closely, and then looking at things, like making sure we're tight on our policy, our coverage nuances across the states that are expected to be impacted and looking at our data runs to fully understand all of our exposures, whether they be home or flood or watercraft or auto or private collections."
On the logistics front, the team has also planned who's going to be answering phones or the point of contact for field staff, and where independent adjusters will be staged. After Hurricane Harvey, Taylor told Insurance Business that having dual certified adjusters on staff that can help with both wind and flood damage became important so that members who suffer losses from both those elements don't need the assistance of two adjusters.
On the auto side, PURE has also ensured that they have early tow protocols in place since vehicles that sustain damage from salt water are not repairable, and can be taken immediately to a yard to expedite the adjusting process. Meanwhile, members with properties that are especially at high risk of damage, namely those in coastal areas, have received a slew of communications from PURE.
"We are sending out proactive emails going out today to those members which allow them to basically click on a 'reply here' button in the email to report a loss to a dedicated team that's looking to prioritize particularly those members with high risk and high likelihood of severe damage," explained Taylor, adding that owners of watercrafts have likewise been contacted to make sure that they know to move their boats to safety.
As for how many of PURE's insureds are in the path of the hurricane, forecasts were changing in the days before the storm made landfall, so estimates of expected claims from storm surge, wind, and flooding events were hard to pin down.
"Certainly we've got some concentration along the coast, but then as you move inland those numbers ramp up, so depending on how the scenario actually plays out it impacts our forecast on the volume of the claims we'd be dealing with," said Taylor.
Are you interested in learning more about flood risk? Join Insurance Business at the Flood Risk Summit in Miami on November 29 as leading experts discuss flood insurance issues.