How one speech drew a woman to the world of insurance | Insurance Business America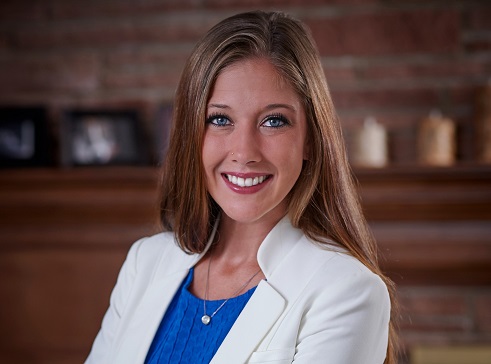 Words have the power to make people realize their worth, their passion, and their calling – indeed they are exactly what inspired Erica Dickerson (pictured) of Burns & Wilcox.
A speech by the president of a specialty insurance firm was all it took for Dickerson to understand what she really wanted to pursue after finishing her corporate communications degree. Three days after graduating, she started her insurance journey with the same insurance firm.
A few years later, Dickerson is now in a key position at Burns & Wilcox. Her wide array of expertise in high-risk property insurance has led her to become one of the firm's top producers.
For Dickerson, one needs to embody three things to thrive in the insurance space: expertise - a desire to push yourself to keep learning and growing; tenacity - having the drive to continue to improve and be better; and leadership - possessing a passion to lead and mold others because every single aspect of our work is a team effort.
Insurance Business
got the chance to talk to Dickerson about her career and her views on some of the pressing issues in the property insurance sector. She also shares her insight about whether a glass ceiling exists for women in the insurance industry.
Tell us how you got into the insurance industry, what led you to this career?
While studying corporate communications in college I attended an event where the president of a specialty insurance company was speaking. His passion for his work, molding his company culture, and being a leader in the industry, drew me to him, and ultimately to the world of insurance.
Following the speech, I introduced myself and he gave me his business card. I immediately began researching his company, and the industry, and started corresponding with him through email every couple of weeks. A few months later I began working dusk to dawn on a horse ranch in Rocky Mountain National Park. The park was far removed without service, so I was driving 30 minutes every evening into town to check for his email response. Thankfully, the next day, I was invited to interview for a position in Atlanta. Three days after graduating college, I moved to Atlanta to begin my insurance career. The rest is history.
What is the most fulfilling aspect of your work in the insurance space?
By far the most fulfilling part of my job is the relationships that I have built. The entire process is a team effort. Whether it is my team, our amazing underwriting community, or our clients, I have been able to develop deep-rooted relationships. The job itself is also impactful. By tailoring specialty insurance programs, brokers can always rest easy knowing that their clients are protected. Recently, I worked closely with an agent who had a client that owned a manufacturing company – this incredible woman started her business 42 years ago with her late husband.
After visiting their production facilities and thoroughly reviewing their contracts, we found that they were drastically underinsured and did not have the correct coverage. One event could have destroyed her entire business that she had spent over four decades building with her family. After four months of working together, we finally placed them where they needed to be. That is always the goal – be the trusted resource that helps protect business owners and their assets in the event of a disaster.
Do you think a glass ceiling exists for women in the insurance industry? How do you overcome it?
Barriers exist across all industries for all different types of people; insurance is no different. However, that is not to say that these barriers cannot be overcome. I was raised by my parents to believe that regardless of who you are or where you come from, we are all the same. I have really taken that mentality to heart and strive to break down barriers by remaining visible and active in corporate culture, and also mentoring junior women and men throughout the industry. It is important to always listen and learn from those who have come before us, processing those lessons and growing from them. Within our organization there are many women in leadership positions and I feel that is a testament to our culture.
What do you think are the most challenging issues facing the insurance industry today?
This industry experiences new challenges every day. I specialize in catastrophic property insurance, and now, after the recent wave of major disasters, including Hurricanes Harvey and Irma, raging wildfires, floods and so on, our niche property market has quickly gone from one of the softest marketplaces to hard, overnight. In this hardening market, brokers and agents will look for experience and expertise more than ever to ensure their clients receive proper coverage at the best possible premium.
Tell us briefly about your company and its role in the insurance industry. What makes it different from other companies in the same space?
Burns & Wilcox Brokerage is a privately-held business unit exclusively focused on large, complex wholesale brokerage, and is a part of H.W.
Kaufman
Group. This affords us the advantage of flexibility and makes us unique from other major insurance brokers. Kaufman encompasses a variety of different operations including specialty brokerage, risk mitigation services, a London broker, an insurance company, and more.
We are able to offer our clients comprehensive coverage solutions for complex risks through a portfolio of services—giving our clients one trusted source to go to for all their needs. We are a progressive company, dedicated to innovation and staying ahead of the pack. Right now, 25 producers, including myself, are working with a third-party to improve some of our already exceptional internal programs for continued specialty education, sales training, and leadership. It is refreshing and exciting to be part of an organization that has such a tremendous focus on our people, and their development, and success.
If you were not working in the insurance space, what would you be doing now?
Half of the time I would be on a horse ranch, and the other half I would continue mentoring and speaking to young women in business, as well as underprivileged youth. Because I came from a very small town, I have a passion for children in rural and intercity areas that do not necessarily understand their full potential or all of the opportunity that lies outside of their community. Inspiring them to see more possibilities is very fulfilling and important to me.
What are your passions or hobbies outside insurance?
I am a big animal lover, especially horses. That goes hand-in-hand with my love of being outdoors, camping, and being out on the water. I am very family-oriented; perfecting my grandmother's recipes is currently one of my favorite activities. I love spending time my friends, and my church family, and doing yoga.
Related stories:
One woman's story of an epic insurance journey
Why finding a good mentor is key for insurance brokers