I defied Mad Men by wearing pants … and I have a book of business to die for | Insurance Business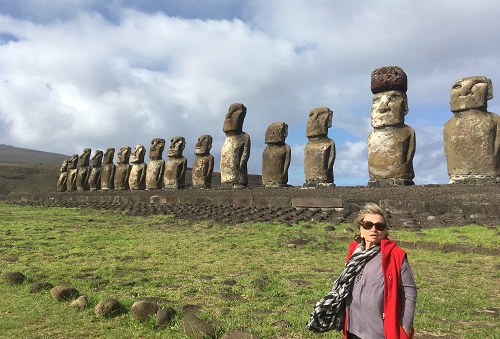 Carmel Fauci (pictured) stumbled into the insurance industry over 50-years-ago, when she started working as a clerk for $50 a week. After graduating from high school at the age of 16, she never intended to work for an insurance company. Quite the contrary, she had dreams of going to art school and was awarded scholarships to do so – but she needed a job and the insurance industry came knocking.
As a teenager, Fauci worked for multiple small agencies and she developed a general understanding of insurance. She received little guidance until she landed a job at a major insurance brokerage, where her talent was nurtured, and she was taken under the wing of a supportive mentor. Fauci was eventually made the first ever female vice president of the brokerage and she suddenly found herself in the spotlight as a woman in a man's world.
In circumstances that today would only belong in the American drama series Mad Men, Fauci found herself catapulted into the center of office speculation following her promotion to vice president. Gossips quickly suggested she only got the role because she was sleeping with the boss – a total falsehood that unfortunately was considered a common rationale for female business advancement in the 1960s and 70s.
Celebrate women of influence and emerging leaders in the industry at one of Insurance Business America's upcoming Women in Insurance events.
"I was the only woman in all of the meetings and when I entered the room, the men would hush and say: 'No more dirty jokes fellas, she's here.' On top of that, I was the only vice president without an office," said Fauci. "Finally, I said to them: 'What do I have to do if I need to tell off the man who works for me?' We didn't have access to conference rooms back then; it was a totally different world. Eventually they gave me an office, but they also told me I was the best of a bad lot. The other, more experienced women apparently didn't want the vice president job, but they didn't want to work for me either. I used to say: 'Women are like a bucket of crabs.' If one tries to crawl out of the bucket, the others will pull it back. That's how women were in those days."
Fauci fought against the Mad Men mentality "by being tough". She was born and raised in Brooklyn, NY, and even though she claims the area is not as tough as everyone makes out, she was treated like a bit an outsider because of her academic strength and her drive to succeed. In some ways, Fauci was also an outsider in the time period she was living in – particularly with regard to expectations of women.
"In those days, women weren't expected to have goals. The only goal was to be married and have children. I started working in the insurance industry in 1962. My father was very supportive, but my mother thought I was a disgrace," she told Insurance Business. "Luckily, the man who mentored me at the major brokerage urged me to go to school. So, I went to night school and I got my degree. My father thought that was terrific because he was never permitted to go to college because it was war time and he had to run the family business. My mother, on the other hand, still thought it was terrible."
Fauci did not let that deter her. Under the guidance of her mentor, she got involved in the private client group, also known as high net worth, and she hit the jackpot by winning a fine art account worth $6.5 million. She had to travel to London, because it was not possible to place such a sizeable account in the US, and there she made a lot of great contacts, which later turned into referrals and eventually what Fauci describes as "an enviable clientele list."
Insurance broking is a relationship business. Fauci built her "book of business to die for" around that premise, and most of her initial client base remain with her today, albeit perhaps younger generations. Her clients even stood by her when the major brokerage staged a coup and tried to replace Fauci with a young man. Fauci sued the company, told her clients she was leaving, and the majority stayed loyal to her. And why? It's all about the trust and rapport she's built with her clients and the underwriters, Fauci claims.
That broker-client relationship is sometimes lacking today, according to Fauci. She commented: "Insurance companies are starting to rely more and more on technology and data, and they're losing the ability to make business decisions. They're just selling a piece of paper, or a digital form, that they hope will end up in a file and will never be taken out again. Likewise, there are some brokers who rely too much upon technology at the expense of personal relationships. It's up to the brokers to fight for clients and prove the insurance companies wrong. Personal relationships with clients (or with their assistants) are ultra-important when it comes to that. If an underwriter turns around and says something can't be done, don't just accept that outcome. I was known as the pitbull. Once I got an idea in my head about how to do something, I wouldn't let that idea go until I had given it a shot."
With over 50 years of experience in the insurance industry, Fauci has enough tales and anecdotes to fill a full novel. She told Insurance Business her proudest moments include: making the big brokerage hire its first African American female assistant vice president, fighting for women in business, and mentoring women to give them the strength to "shatter the class ceiling" and be confident as "the ladies in the pants."
Inspired by Fauci? Why not attend one of Insurance Business' upcoming Women in Insurance events?