Preserving a family's legacy in insurance | Insurance Business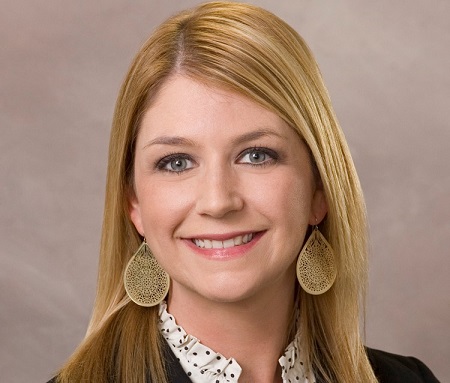 S.L. Nusbaum Insurance Agency's
Jennifer Amick
is anything but new to insurance. At the early age of eight, Amick saw her mom consoling a woman who had witnessed her family restaurant be devoured by fire. Her mother's compassion for people in need ultimately drew down the path of insurance.
Fast forward to today, Amick is the firm's vice president and she has two kids whom she hopes will join S.L. Nusbaum in the future to preserve and enrich the legacy of her family in the insurance industry.
Insurance Business
got the chance to chat with Amick to get to know her views on the industry. In this Q&A, she shares the secret to her professional success. She also provides us with insight about the challenges facing the industry today.
Tell us how you got into the insurance industry, what led you to this career?
We are a family legacy. My mother is one of the owners of the agency. I vividly remember going to my first claim at eight years old and watching my mom comfort a woman who just lost her family restaurant in a fire that rapidly swept through the building. My mother's compassion for her clients was what originally led me down the path into the sales side of the agency. I began working part-time in high school and then full-time years later.
What is the most fulfilling aspect of your work as an agent in the insurance space?
The most fulfilling aspect of our work is helping people. We are more than just a shop to buy a policy. Along with my team, we put together risk management plans for individuals and businesses. I like learning what the prospect/client does in their business, what makes them tick, and what their needs are. Oftentimes, you learn about needs they didn't realize they even had by just having conversations with prospects or clients. We help people sleep better at night knowing their worlds are safe and protected. And if something happens, we are there to take care of them.
What or who do you think has been the secret to your professional success? How do they motivate you?
The what: Show Up. Be Present. Be Aware. Be Empathetic to others' needs. Under promise and over deliver – it's really that simple.
The who: Align yourself with other business professionals who have the same motivating "whats."
What do you think are the most challenging issues facing the insurance industry today?
Our industry is facing a big issue with commoditization. The social media revolution is trying to take over. The last thing we need to do is to lose the personal touch of independent agents. You just can't have the personal touch through a computer, smart phone or tablet.
Another problem the insurance industry has is its lack of young talent. Younger people are shying away from the insurance industry because for them, it's not exactly the "coolest" of careers. You are definitely shunned at cocktail parties and lumped into many of the Used Car Salesman jokes (no offense to used car salesmen).
But the thing is, our industry is cool. In any one day I get to meet with my neighbourhood bar owner, then wear steel toed boots and a hard hat on a construction site and end the day touring a multimillion dollar home with art dealers discussing the value of Monet paintings. I actually had this day once. It was really cool.
Tell us briefly about your company and its role in the insurance industry. What makes it different from other companies in the same space?
S.L. Nusbaum Insurance Agency has been established since the early 1950s. We are the 3rd generation. Mr. and Mrs. Nusbaum established a company founded on solid industry principles, putting the client first and doing the best within our abilities. Even after all of these years and through many changes within the agency, those principles have never changed. We are here to protect the dreams that our community has worked so hard for.
What advice can you share for those aspiring to join the insurance industry?
You are not a salesperson. You are a problem solver. Your job is to show up and assess the needs and find solutions. Be open to new ideas. Always tell the truth. And my favorite piece of advice – work smarter, not harder.
If you were not working in the insurance space, what would you be doing now?
If I had all of the talent I wish I had, I would be a ballet dancer. Turns out I have a whole lot more passion than I do talent. So, I settled for insurance agent instead of prima ballerina.
What are your passions or hobbies outside insurance?
My family and friends are my passion! I have two beautiful children, Brandon and Katie. They are the best! Maybe one day they will work alongside their mother and grandmother.
Related stories:
How one speech drew a woman to the world of insurance
Veteran finds a new way to save lives in insurance