Summer fling with insurance turns into a lifetime career | Insurance Business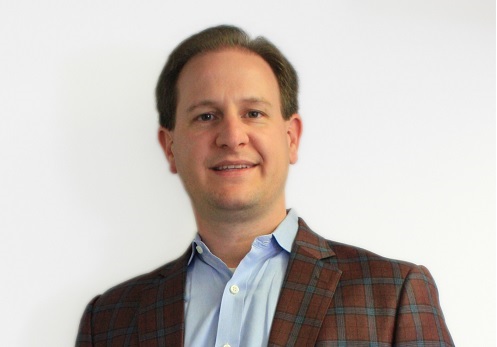 Joe Zuk's (pictured) insurance career started as a summer love affair.
At 19, Zuk managed to secure a summer internship with Willis Re, where he served as an account executive. With this experience, he was introduced to the world of reinsurance and he gained broad experience in dealing with all property & casualty lines. Thanks to his commitment and excellence, Willis Re offered him a part-time job while he was finishing his business and finance degree at New York University.
The rest is history for Zuk. After 10 years of working for several other firms, including John B. Collins Associates, Paris Re, Lockton Re, and BMS Group, he now takes the helm of the commercial and property divisions of Atlas General Insurance Services. As president of the the division, Zuk facilitates the strategic development of new products and programs, as well as planned acquisitions and geographic expansions. Zuk also serves Atlas General Insurance Services as executive vice president for corporate development.
In this exclusive Insurance Business interview, Zuk shares how instrumental his uncle has been in his career in insurance. He also provides interesting insights on the industry crisis of attracting new talent.
Please share with us how you got into the insurance industry, what led you to this career?
I joined the insurance industry through a referral from my uncle who was a CEO of a Medical Malpractice Insurance Company in Los Angeles. I was seeking an internship over the summer while I was attending NYU and he suggested I explore the world of reinsurance brokers. He introduced me to
Aon
,
Guy Carpenter
, and Willis and I took an internship with Willis Re over the summer.
Following the summer, they asked that I stay on part-time while attending school and that led to a full-time opportunity when my boss at the time left to start the New York office of John B. Collins Associates. Henceforth, I began my career while attending school full-time at 19 years old.
Tell us briefly about your company and its role in the insurance industry. What makes it different from other companies in the same space?
Atlas General Insurance Services is a multi-line program administrator. We focus on development of proprietary
commercial insurance
products and programs for our broker plant. Our differentiators are exclusivity in market, service, and broad appetite in difficult classes or territories.
What or who do you think has been the secret to your professional success? How do they motivate you?
The secret to my professional success has been to always be curious and reaching for new challenges and opportunities. In addition, developing a robust network and mentors throughout different facets of the industry has helped enrich my understanding of the entire insurance eco-system. My motivation is derived from my internal drive to succeed, please our customers and clients, and help those alongside me.
What do you think are the most challenging issues facing the insurance industry today?
The biggest challenges facing the insurance industry in my view are around developing and retaining talent and human capital, as well as fear of evolution. The insurance industry has not done a good job of making the business attractive to new entrants and has not been as welcoming as it should be in attracting mid-career professionals to the benefits of the industry. We need to change this or face a continued crisis in developing a talent pool.
On the evolution front, the industry is slow to adapt to innovations and delivering insurance products that fit the 21st century, fearing change and wanting to resist positive developments for the sake of comfort in the status-quo.
What are your hopes for the insurance industry moving forward?
My hope for the insurance industry moving forward is that the industry focuses on building products that meet the needs of insureds, communicating to potential insureds the value of insurance and fulfilling the coverage gaps in personal and commercial lines. Addressing the talent crisis and attracting mid-level career professionals will facilitate the former.
You spent a few years of your career at John B. Collins Associates, in Lockton Re and in BMS Group. What have you learned from those experiences?
At each one of those employers in my career, I learned different facets of the industry, working with different clients throughout the United States as well as international reinsurance markets.
Please tell us more about your volunteering work during your time at New York University.
I worked with various organizations within NYU volunteering my time through integrating service and support in reading and tutoring underprivileged children within the NYC school system.
If you were not working in the insurance space, what would you be doing now?
I always wanted to be in the landscaping business and thought I might develop my own landscape design and development company. I may still look to accomplish this goal towards the end of my insurance career as a second career in semi-retirement.
Related stories: