The building blocks of a specialist broker career | Insurance Business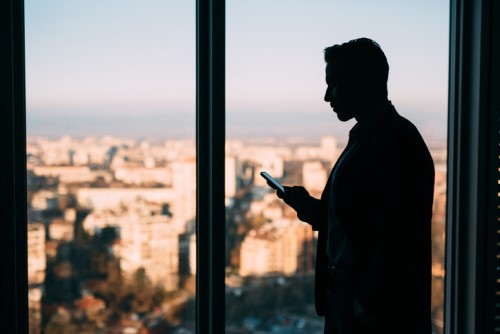 Construction risk and insurance specialist, Brian Harrold, always had the right building blocks for a successful career in insurance, but, like many, his sights weren't set on insurance as a young man. A spot of opportunism and a 14-year tenure with Norman-Spencer Agency later, and Harrold can't imagine working in any other industry.
In 2014, Harrold obtained his Construction Risk and Insurance Specialist designation. His dedication to the construction insurance space has earned him top producer status with Liberty Mutual, Nationwide and Everest Insurance, and has helped him to develop Norman- Spencer Agency's position within the commercial insurance industry.
Over the past two years, Harrold has increased his sales by more than 25%, overcoming many challenges in the construction marketplace. He was named an Insurance Business America Top Specialist Broker 2018, so we caught up with him to find out more about how he built a successful insurance career.
How did you get started in the industry?
I was a business management major in college and I can't say that I ever aspired to be in the insurance industry. I accepted an outside sales job right out of college with a company that I couldn't picture myself with long term. Roughly eight months later, I interviewed at Norman-Spencer for a marketing / small business sales position and I've been with Norman-Spencer ever since (a little over 14 years).
What are the best parts of your job?
I'd say the people. We have a great group of people at Norman-Spencer and I can honestly say that I look forward to coming to work. Between my co-workers at Norman-Spencer, the representatives we work with at our carrier partners and the retail agents that we place business for; I enjoy the people we work with day in and day out.
What challenges have you faced in your role?
The challenges never end in the insurance industry. Between managing a production team, managing a renewal book and producing new business, we're facing new challenges every day and these challenges vary in size. I'd say our small challenges consist of retaining renewals to writing new business and larger challenges consist of riding the waves of the insurance market, which can include replacing a certain segment of our book of business due to carriers non-renewing as a result of change in underwriting appetite, etc.
What have you learned from your current place of work?
How to embrace change, give back to our community and be thankful for what I have. Norman-Spencer has created a culture second to none and it's been a great experience being a part of it.
What advice would you give to someone working their way up the insurance ladder?
Hard work doesn't go unnoticed and try to take the time to understand the industry you're in. If I could do it again, I would have taken the time to obtain insurance designations early on in my career. Between family and growing responsibilities at work, life happens fast, and it doesn't take long for the free time you once had to disappear.
If you weren't working in insurance, what would you be doing?
I have a hard time picturing myself outside of the insurance industry. I enjoy sales and I also like the thought of being an entrepreneur, but I can't say I have a specific answer.
What's your favorite hobby?
I have three children - aged 3, 5 and 7 - and I really enjoy coaching the sports they play. Whether it's baseball, soccer, flag football or hockey, coaching has been a great experience and it's very rewarding to see how much the kids learn over the course of a season.
Related stories:
Cross-cultural relationships are becoming vital in the insurance industry
Math fan offers equation to insurance success