Thirty-year veteran reveals insurance's biggest challenges | Insurance Business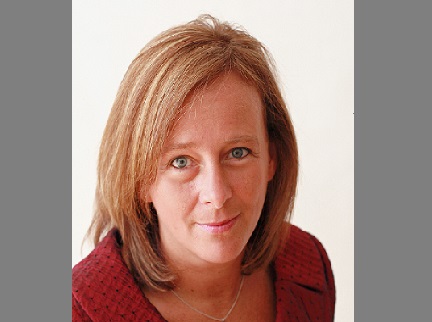 Insurance is a business of change and only the flexible and the open-minded have the chance to survive and thrive. That is the mindset of Elizabeth Francy Demaret (pictured), Sedgwick's chief of staff and executive vice president for carrier relations.
At 16 years old, Demaret was first exposed to the insurance industry by working with her mother at AIG. In college, she was granted a Starr scholarship and pursued a degree in economics at the University of Richmond. She then got a summer job at AIG's headquarters and eventually landed a position at ACE Insurance through a training program.
In her over 30 years in the industry, Demaret has held key positions at a variety of insurance firms: from being a casualty manager at Home Insurance and international vice president of Near North National Group to managing director at Arthur J. Gallagher. Prior to joining Sedgwick, she served as COO of multinational client services for Marsh.
Insurance Business caught up with Demaret to get her thoughts on the biggest challenge the industry is facing today. In this exclusive interview, Demaret gives insights on how data and globalization are the key catalysts of change in the industry. She also shares her experience as the first woman chairperson of the World Federation of Insurance Intermediaries.
What has been the biggest obstacle you have had to overcome so far as an insurance professional? What did you do to conquer it?
This is a business of change. I think the biggest obstacle is not only adjusting to the change, but taking the change and making your job more. When I joined the industry in the late 1980s – international programs were implemented by telex. Today, we are competing against technology companies that have never worked in the industry, but are changing how we deliver and service heavily regulated products. The hardest part is accepting change and allowing it to energize you, not frustrate you.
What do you think are the most challenging issues facing the insurance industry today?
By far the two most challenging issues facing the industry are data and globalization. Data is the driver of every decision we make in this industry, yet we are still not harnessing the power of it consistently throughout the buying and claims cycle to drive better and more efficient outcomes. Big data and blockchain are not buzzwords; they are industry disruptors for the betterment of our decision-making process.
Globalization is the second key challenge. We, as an industry, are serving global customers across state lines, country lines, political lines, and economic lines. Each of those areas has its own regulations, cultural norms, and economic realities. The OECD uses the purchase of insurance as a measure of financial maturity – we are literally one of the measures of whether you are a first or third world economy. Our customers are making the world smaller and need a consistent product worldwide to serve their business. They need to protect and manage their workers, products and properties globally. We need more global insurance carriers and insurance services providers like Sedgwick.
What are your hopes for the insurance industry moving forward?
I chose insurance as a career 30 years ago – my hope is that we continue to draw the best and brightest into our more diverse firms to grow our custom technology, create powerful data models, and continue to help businesses run, get injured workers and customers back to their lives and give back to the communities we all work in.
Tell us briefly about your company and its role in the insurance industry. What makes it different from other companies in the same space?
Sedgwick is a leading global provider of technology-enabled risk, benefits and integrated business solutions. We provide a broad range of resources tailored to our clients' specific needs in casualty, property, marine, benefits and other lines. Our 21,000 colleagues, located in 65 countries, offer services designed to keep pace with the evolving needs of our clients and consumers. We strive to remove complexity from the process, making it easy and effective for everyone involved. Leveraging our proven experience working with the world's leading organizations, we continue to adapt our offerings to help manage the wide array of issues facing our clients today. Our comprehensive business solutions focus on mitigating and reducing risks and losses, keeping employees and organizations healthy and productive, protecting brand reputations, and containing costs that can impact the bottom line.
Millions of people and organizations count on Sedgwick each year to take care of their needs when something unexpected happens. At Sedgwick, caring counts. Taking care of people and organizations – from public and private employers, to insurers and their policyholders – is at the heart of everything we do. We provide the services and expertise you are looking for, wherever you are, when you need us most.
How do your experiences at Marsh, Arthur J. Gallagher, Near North National Group, Home Insurance Company and ACE Insurance help you in your current role?
I have had the great privilege of working for some of the best insurance carriers, best insurance brokers and now best claims management firm in the world. I am somewhat unique in that the only role I have not held is as a risk manager, so the other experiences I have had allow me to bring perspective to client needs and solutions. I firmly believe that technical expertise drives your reputation and career forward.
Please tell us about your time with the World Federation of Insurance Intermediaries.
I served on the World Federation of Insurance Intermediaries (WFII) at the request of the Council of Insurance Agents and Brokers (CIAB). This group represents the insurance brokerage industry with regulatory bodies worldwide to ensure that the persons regulating the industry understand the complexity of what we do and how it needs to be done. I was honored to be named their first woman chairperson and asked to serve a second time - again, a first.
What advice can you share for those wanting to join the insurance industry?
Welcome to the dynamic world of insurance! And when they looked at me like I was a bit nuts – because it's insurance – I would explain that in 30 years in the industry, I have never had a day that was the same. I have gotten to climb buildings to see if they were bowed out in the middle. I have traveled the US and worldwide visiting clients' plants and have gotten to see new industries. I have interacted with governmental bodies and individuals. And today, I work for a company that helps over two million people a year by telling them after an injury, a fire, an illness, a catastrophe that we are going to make sure everything will be OK. Also, I would tell them to not limit themselves to a risk management major. Take another look at data sciences, physics, chemistry, engineering and history – and bring their skills to an industry that makes the world run!
If you were not working in the insurance space, what would you be doing now?
I would be a teacher.
What is one thing that most people wouldn't know about you?
Most people know that I am, first and foremost, a single mom of four amazing children. What people might be surprised about is that given my travel (average over 150,000 miles per year in the air), I am in the stands at their events as a volunteer, photographer, and supporter. I have taken over 500,000 photos over the years of the kids and their teammates. I am so proud that after so many years, my kids still look at the stands not wondering IF I am there, they are simply wondering where I am sitting.