"This industry has an incredible ability": an interview with Robin Westcott of AAIS | Insurance Business America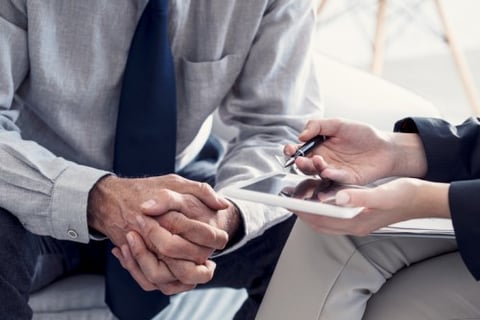 We caught up with Robin Westcott (Vice President and General Counsel,
AAIS
) for a few thoughts on the industry, her varied and hugely successful career to date, and her role as a judge at the upcoming
Insurance Business America Awards
.
Insurance Business: Tell the world about yourself!
Robin Westcott: I find it very interesting that my career has followed the path of several catastrophes. I actually started working for the Department Of Insurance in Florida after
Hurricane Andrew
. I went to work in the Division of Rehab and Liquidation which is where we have a great many of the insurance companies that didn't survive that large catastrophe, and spent about nine to 10 years there working on behalf of the receiver among many different lines of business. There was a catastrophe that created jobs – and that's not uncommon after a catastrophe.
Celebrate excellence in insurance. Join us for the Insurance Business Awards in Chicago
.
My career turned a little bit as I was in the legal department for the office and was recruited to the property and casualty financial oversight division, and ended up being the director for the Office of Insurance Regulation division of P & C. I then moved over to the department of financial services and was appointed as the insurance consumer advocate for CFO Jeff Atwater where I worked for a couple of years. Great experience, adding to what I'd learned from insolvency work, looking at actual solvency models and then moving over into policy and lobbying on behalf of consumers. A great rounding of a career.
I left there four years ago and joined AAIS. We are a national not-for-profit advisory organization and we support thirty-four lines of business across the P & C marketplace. As a general counsel I've been very fortunate to be able to leverage and to work with the regulators I once was a member of, so I've been able to use that knowledge inside the compliance unit for AAIS and to expand and look at coverage options.
I have a great enthusiasm for cat risk especially. The beginning of my career was the result of Hurricane Andrew and in 2004-05 I was in the General Counsel's office. I worked through many of the emergency orders and worked closely with the insurance market with solvency requirements of the state, as well as sitting on the modelling commission for the Hurricane Loss Methodology Commission as a consumer advocate … so I've always had a great interest around that market, especially in terms of mitigation of risk. One of my passions about the industry is that we have the incredible ability to secure people's lives by helping them to rebuild.
I still have a little bit of a consumer advocate vein running through me and I carry that with me into AAIS and helping to develop new products that address those type of risks, and helping to encourage mitigation where possible.
IB: How great does it feel to be part of the thriving insurance community?
RW: I believe that the insurance industry gets a great deal of grief about some of its conduct, and that always somehow equates to the lowest common denominator among us, but really what insurance does is help people restore their lives. There's no greater evidence of that than can be seen than the area of catastrophe.
In my state, insurance helped to build people's lives and businesses there [after hurricanes]. The economy in many cases couldn't survive without knowing that rebuilding was possible, and that you can restore. The fact that we've done so much and come so far in preventing loss of life is also important. It's the models, it's the prediction methods, these all help emergency responders do their jobs. A lot of those tools – especially in the modeling world – came out of the insurance industry and the desire to understand and evaluate risk.
With the larger carriers and the globalization aspect I think it's become harder to identify the work the industry does within individual communities, but I also think that there is a strong core to that. In a sense it will be, in my opinion, that individuality and ability to reach people within their community that probably will preserve the insurance industry's standing. You have so much competition from disruptors, so much emphasis on using technology – and guilty as charged, I'm actually working on an AI component for forms and compliance issues – but I think that that ability to be responsive within a community and to be with people during their greatest need can be our salvation as well. The thing is the connection: you don't see us unless anything bad happens, but we can turn that connectivity into a positive around mitigation and using new technology pools. I think that's going to be very important moving forward.
IB: How does it feel to be a judge for the IBAs, and why is it important to showcase & celebrate those in the industry who are raising the bar?
RW: Even though our business is risk, from time to time we are the greatest at avoiding or trying to eliminate risk … and slowest to accept change in some respects. So I think it's very important that innovative new ideas and pathways are recognized because traditionally we've been very slow to move. I think that seeing that change is not bad is extremely important for our industry.
IB: What are you looking for in an IBA winner?
RW: Well, financial acumen is already rewarded on its own. I think that companies and individuals that truly recognize they have a personal commitment – using what they know to make someone's life better, and are driven and motivated by that commitment – is something to look for.
Related stories:
'Every bind for us is a success'
Clients, community and country: an interview with Robert Klinger