Why brokers need to be great communicators | Insurance Business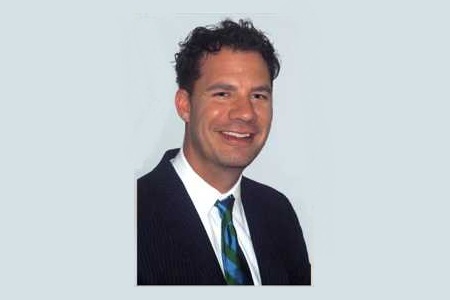 Listening is key in communication and brokers need to understand its value to better serve their clients.
That's the verdict of Dustin Thome (pictured), The Buckner Company's executive vice president for Denver operations. He believes brokers need to have a good ear in order to thrive in insurance - effective communication is needed to relay strings of information from clients to insurance underwriters and vice versa. Insurance is a foreign language to policyholders and brokers have a responsibility to ensure that their clients understand the complexities of their policies.
Insurance Business reached out to Thome to learn more about how to effectively treat insurance clients. In this exclusive interview, Thome also shares some of the trusted ways in which firms can retain and hone young talents.
IB: How did your insurance career journey start and what led you to this path?
Thome: I knew kind of what insurance was as I grew up with a State Farm Insurance Agent as my Dad. My first opportunity after graduating college was with Northwestern Mutual Financial. I learned quickly that I was competing with my Dad and I was turned on to the independent commercial insurance brokerage side of things. I have been with the same brokerage firm ever since (15 years).
IB: What do you like the most about your current organization?
Thome: I would say the commitment to growth. Buckner has provided me with the resources internally to increase my book of business, as well as constantly striving to bring in young talent to keep the agency running for a long time. I think it's important to invest in young talent, which constantly brings in new and fun ideas as to what we can be doing better. It's comforting for me and our employees and customers to know that we are doing whatever we can to help customers for as long as we can.
What makes it different from other firms in the same space? We have our founder and CEO's ear. While we are one of the top 100 largest brokerage firms in the country, the relationship I and our employees have with Terry Buckner is great. Terry listens to our needs and customers and is willing to take our feedback into consideration when making important decisions for the agency.
IB: Please tell us briefly about your role in your company.
Thome: I am the executive vice president of our Denver operations. While I do participate in upper management decisions and meetings, my day to day role within the company is in production/sales.
IB: What is the most fulfilling aspect of your work in the insurance space?
Thome: I really enjoy educating customers on the basics of what type of insurance they need and should have. I like working with the customers on finding a policy and solution that solves their biggest risks in order to properly protect their most valuable assets. I just had a customer that suffered a fire claim to his apartment building. When I can have the insurance carrier write a check to him to rebuild his property while still paying him the rent that he was losing, it makes me really appreciative of the duty I have in this world.
IB: What do you think are the most challenging issues facing the insurance industry and your line of work today?
Thome: The world and technology is changing so fast, and I feel like it is creating more and more liability for business owners. Trying to stay ahead of the ever increasing liability exposures as a result of the fast paced world is challenging, i.e., self-driving cars, drones, cyber, etc. While technology is amazing in so many ways, everything is on demand.
IB: What are some effective solutions you've seen in getting young people to enter and stay in insurance?
Thome: Our company, I feel, does a very good job of not only attracting younger talent, but realizes the importance of this long term. It's so important to develop young talent for the obvious reasons. Having an agency that you can show individual success stories in is great - here is where somebody started and here is where they are today. Knowing that there are significant career growth opportunities and providing and supporting continuing education and work/balance life has worked.
IB: What advice can you share for those wanting to join the insurance industry?
Thome: My biggest advice to someone joining the insurance industry would be patience. As a producer, it takes some time to grow and build a book, and, at times, it does not go as fast as you would like. Just like anything, stick to the process and keep learning and keep trying and keep competing, and I feel like the patience will pay off. Patience with employees and underwriters and customers, the process will come together when doing the right things.
IB: What is one thing that most people wouldn't know about you? If you were not working in the insurance space, what would you be doing now?
Thome: I think it would be either real estate development or coaching. I love watching something from the beginning, whether it's a vacant land or a football team, start from one point, and come together as a team. I love the adrenaline of the real estate transaction. I have competed and played in sports for most of my life. Coaching and watching teams compete still gets the adrenaline going.
IB: What are your passions or hobbies outside insurance?
Thome: Enjoying my family is the best for me outside of work - family along with traveling and sports and enjoying and creating friendships.