Why flexibility is key for retaining female staff? | Insurance Business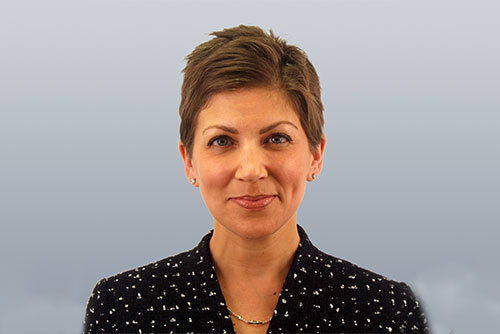 Flexibility is essential for employers looking to retain female staff and improve gender balance at senior levels, according to Debbie Goldstine (pictured), EVP, US casualty practice leader at brokerage giant Lockton Companies.
As a mother of two, Goldstine struggled with the issue of having a job versus building a career in the early stages of motherhood, but at Lockton she was able to balance her career with family responsibilities to successfully climb the ranks.
"I can say within Lockton, the evolution towards being extremely family friendly has been wonderful," said Goldstine. "They were very supportive. I would not have had the same trajectory somewhere else."
The firm offers 12 weeks of paid maternity leave for primary care-givers and four weeks of leave for a secondary care-giver. It also provides facilities for nursing mothers and even offers a service for female associates who travel for work to send breast milk safely back home.
"All of these things have really developed during my 14 years at Lockton," said Chicago-based Goldstine. "I am proud to be part of an organization that continues to listen and evolve to meet the needs of a changing and growing workforce."
Elder-care is another issue affecting many women, and one that employers may need to consider when planning policies on flexibility.
"We have taken care of our kids and now we are taking care of our parents," said Goldstine. "How employers show flexibility to deal with changing life dynamics will be very important."
Goldstine started her career as a trainee at Travelers and subsequently held positions at Allstate and CNA before landing at Lockton in 2005 where she progressed through the ranks. In her current role, Goldstine leads delivery of strategic casualty solutions for clients and advises colleagues and clients on marketplace and emerging risk trends.
Although she dealt with some gender bias early in her career, Goldstine was able to lean on the support of mentors to work through challenges.
"Now, I'm privileged to be in a position where I can call out that kind of behaviour," she said. "I've learned that we, as women, can navigate any experience within the workplace with the help of our personal network."
Goldstine actively encourages other women to join her industry and she is always happy to mentor women and men on a formal or informal basis. Through Lockton's Women in Leadership program, she and other women at Lockton mentor, network and share industry thought-leadership and best practices to promote an inclusive and progressive workplace.
"This is a great time for anybody who wants to be a student of the business," she said. "Just be your authentic self."