Jump to winners | Jump to methodology
Forming strong partnerships
Critical to the insurance industry, underwriters assess and assume risk across myriad industries. Despite the twists and turns of the market, especially over the past two years, these Canadian underwriters have gone out of their way to meet their clients' needs.
"Build relationships within your organization, treat every difficulty as a learning opportunity and always take time to support the team – it will always be reciprocated"
Christopher Charlton, Chubb Energy Resources Group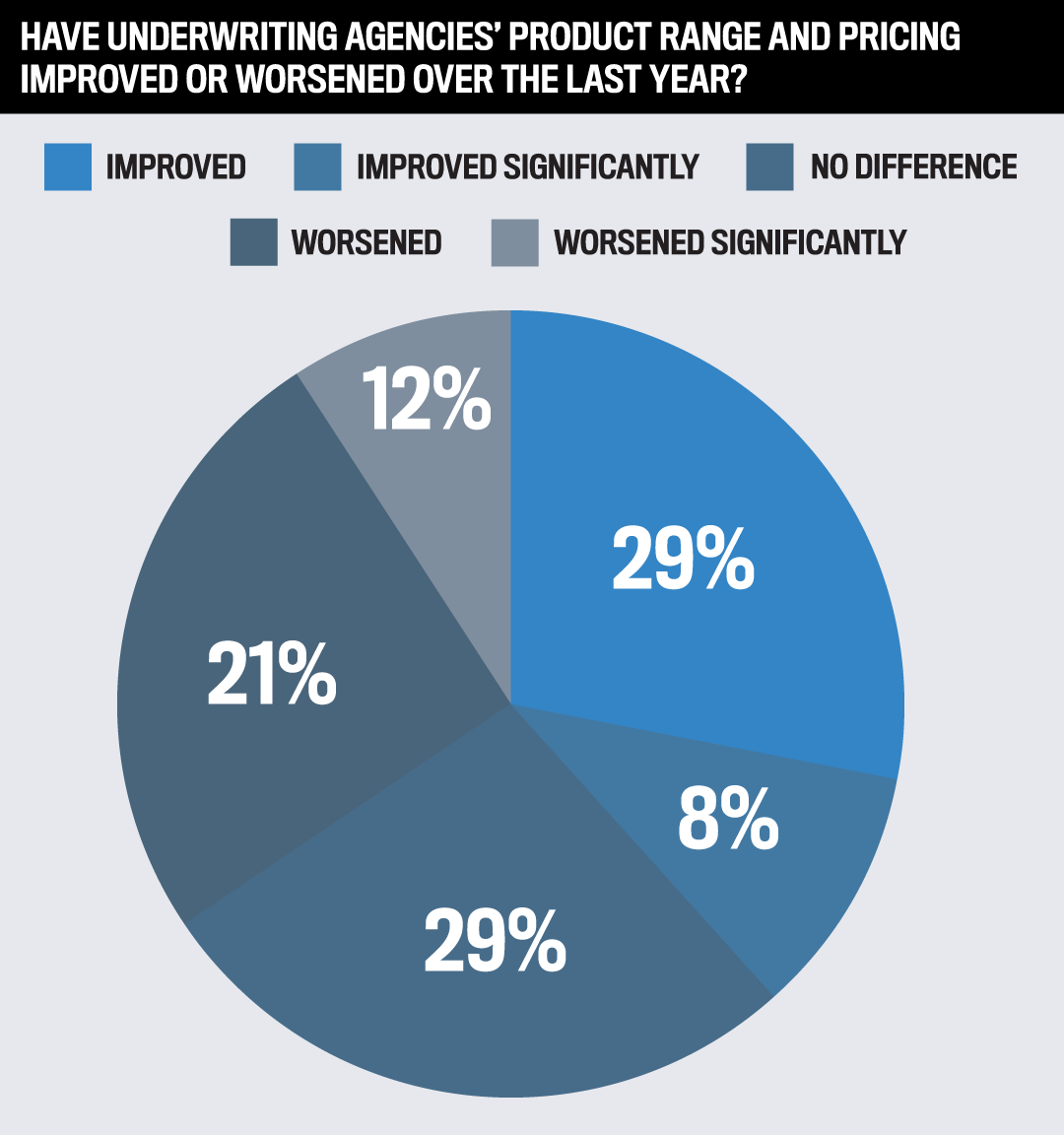 General market conditions
One of the winners, Louise Dion, commercial lines underwriter at Peace Hills, moved from claims to underwriting right before the market hardened. "I am comfortable with this environment, while I can appreciate it has been a challenge for many others," she says. The hard market has peaked, says Dion, and is expected to remain stable for the foreseeable future, but she does not ever expect a soft market as that observed in the past.
"More frequent and severe weather events continue to happen, and this will likely sustain this new normal of necessary rate requirements until all industries and all levels of government demonstrate a commitment to correcting climate change," Dion says.
Another winner, Melissa Woods, CIP commercial underwriter at Portage Mutual, echoes Dion's sentiments about the market. "Underwriting is a very dynamic space to work given the variety of business operations we look to place coverage for on a daily basis," she says. "We have been working through a hard market that has been challenging for all underwriters from a pricing and capacity perspective."
"Providing exceptional customer service is my priority, and I actively work at building and nurturing my relationships with my broker partners"
Louise Dion, Peace Hills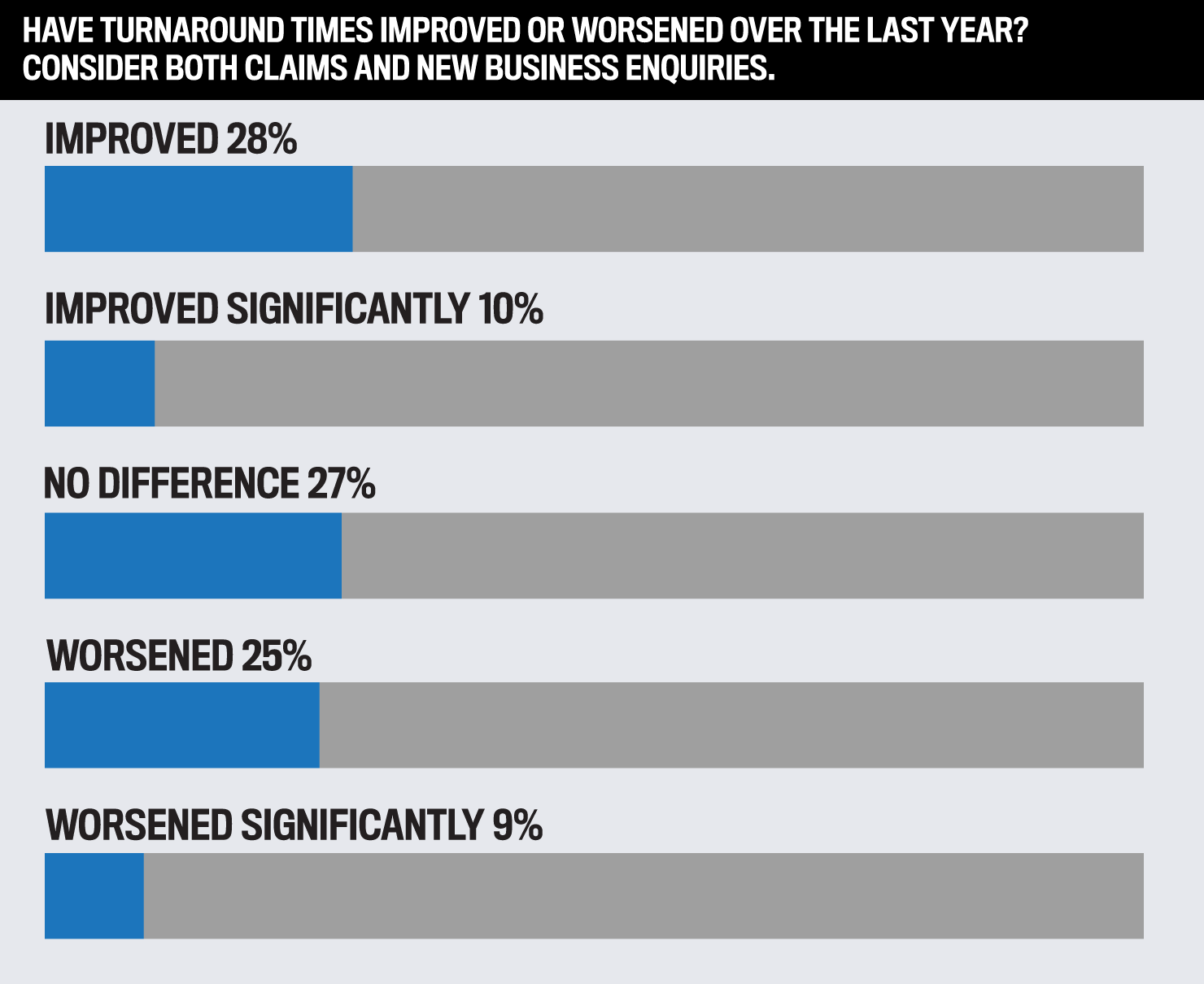 Underwriter insights
To assess and determine the winners, Insurance Business surveyed brokers across Canada, asked them who their favorite underwriters were and then had them rate the underwriters on coverage, new business turnaround times, claims turnaround times, broker support, commission structure, overall service levels, and premium stability.
Dion, Woods and another winner, Christopher Charlton, underwriting specialist at Chubb Energy Resources Group, describe the qualities that what make the underwriters excel in each category.
Regarding coverage, Dion feels her background in claims has enhanced her risk selection and pricing abilities. "I am able to foresee potential loss exposures that perhaps others don't by drawing on my own experience and real application of policy wordings to loss scenarios," she says. "I aim to protect my brokers from a potential E&O exposure while simultaneously trying to avoid any gaps in coverage for the client so I will suggest coverages that I feel may be needed that the broker perhaps hasn't asked for."
Meanwhile, Charlton praises Chubb's 25-year presence in the local market and its ability to meet the coverage needs of different regional offices.
At Portage Mutual, Woods says: "We have tailored and flexible commercial packages that have proven to be very successful with placing business with our commercial broker partners."
In turning around new business, Charlton says that Chubb meets client service expectations regardless of logistical constraints, such as work-from-home arrangements. "Being nimble and jumping on great opportunities is what defines a good insurer during a hard market," he says.
For Woods, turnaround times are just one of the pillars of delivering high-quality service to brokers.
Dion notes the importance of making an effort to respond to every email, but adds that this feels impossible "now that submission numbers have tripled over the past 18 months." As a result, she references company objectives and requests client calls to help prioritize her workflow.
Regarding claims, Charlton says the claims team was one of the reasons she moved to Chubb from the brokerage side of the industry. "Insurance is a promise to pay. Our claims team lives that every day and is an honor to work with," he says.
Dion, meanwhile, has no involvement in claims handling but helps facilitate claims communications and consults with claims to help facilitate the claims process. She praises Peace Hill's handling of floods and fires throughout the pandemic. Regarding broker support, she says that providing exceptional customer service is her priority. "I actively work at building and nurturing my relationships with my broker partners; I love collaborating with and finding solutions for them."
She prides herself on providing direct and honest responses to broker questions. For example, she processes midterm change requests typically within five days.
Charlton says that working in a small, interconnected sector requires those at Chubb to differentiate themselves in a difficult market by being accessible to their brokerage partners.
How about commission structures? "I typically apply standard commission, reserving stipulated reduced commission on accounts that justify it," says Dion. "I will always support my broker should they elect for reduced commission, but I don't typically advocate it, nor do I request it. I feel that brokers should get the maximum commission to compensate them for their hard work."
And then there's overall service levels. "Chubb has a deep understanding of our local market and our broker and client needs," says Charlton. "Committing to best-in-class service levels is core to our business and part of what differentiates us in the market."
While Dion says delivering exceptional customer service is her key focus, she consistently works on accounts 60 days ahead of the expiry date to ensure that brokers have maximum lead time to reach the client and establish coverage needs for the upcoming term.
"When possible, I issue terms without broker intervention (pseudo-automation) with a summary memo, outlining the actions taken, listing requirements, and inviting brokers to contact me to report changes if necessary. This streamlines service and reserves contact with brokers for those accounts that demand more attention," she says.
Dion believes that premium stability is important to retain good business. "On first renewals, I will limit rate increases commensurate only with inflation. I account for and apply standard inflation increases as a default; when an accounts' performance merits more aggressive rate actions, I will tell the broker what the full rate strength needs to be and try to gradually work towards it – this gives the broker a clear idea of what the pattern of increases will be over the subsequent policy terms and gives them the option if they would rather move the account now and write new elsewhere. I feel like there is a balancing act with retention – I want to retain the performing accounts while rehabilitating others."
Charlton says stability is the core of the company's operations, and that the company differentiates itself in the market by taking a consistent approach to the market and pricing.
"Chubb wants to build long-term relationships with brokers and clients. We have not radically changed what we do during the market cycle. It's gratifying to partner with brokers that understand this value proposition and know how to highlight it to their valuable clients," he says.
"I apply a good work ethic as a member of my team, putting broker needs first to help them succeed as they consult with consumers of insurance"
Melissa Woods, Portage Mutual
Tomorrow's contenders
What are the winning underwriters' plan to continue honing their skills and abilities?
"I am going to continue on this path of being committed to exceptional service and being clear and direct and consistent with my underwriting acumen," says Dion. "I plan to embark on the FCIP designation to further enhance my knowledge and demonstrate my commitment to this great industry."
Woods says she will simply apply a good work ethic as a member of her team, putting broker needs first to help them succeed as they consult with consumers of insurance.
Dion's advice for underwriters who would like to be considered for future 5-Star awards is to invest time and energy into their broker relationships, while Woods encourages them to "be a total team player."
For Charlton, awards in the industry reflect the amazing teams who work in it. "Build relationships within your organization, treat every difficulty as a learning opportunity and always take time to support the team – it will always be reciprocated. I think the hard market has really exposed the importance of consistency and timeliness in addressing our broker and client needs. It can be as simple as being there for trusted partners when needed," he says.
Allicia Campbell


Underwriter, Pacific Marine Underwriting Managers

Amy Morrison
Team lead, commercial auto underwriting, Gore Mutual Insurance Company
Anthony Gallo


Directors' and officers' department leader, senior vice president, Victor Canada

Brian Tompkins


Underwriter, SUM

Catherine Wu
Senior commercial underwriter, Cansure Underwriting
Christopher Charlton


Petroleum underwriting specialist, Chubb Insurance

Dale Calvert
Canada healthcare underwriting manager, CFC Underwriting
Elliot Selby
Commercial lines underwriter, Intact Insurance
Enakshi Sinha


Senior underwriter, Pembridge

Faical Cheblaoui


Underwriter, CNA

Gabriel Morneau


Senior vice president, CHES

Gloria Qiu
Senior environmental underwriter, Liberty Mutual
Heather Dusenbury
Senior specialist, global corporate and specialty, Aviva Canada
Heather Jamieson


Senior vice president, property, Stewart Specialty Risk Underwriting Ltd.

Janice Passarelli


Senior underwriter, Halwell Mutual

Jo-Anne Thayer


Senior personal lines underwriter, Intact Insurance

Joyce Rajadurai
Commercial underwriter, APRIL Canada
Karina Cheng


Senior commercial underwriter, Gore Mutual

Keri Coffey


Commercial lines (auto) underwriter, Peace Hills Insurance

Kevin Williams


Senior casualty underwriter, Chutter Underwriting Services

Laura Donaldson


Senior commercial lines P&C underwriter, Wawanesa Insurance Company

Leena Malik


Senior underwriter, Burns & Wilcox

Louise Dion


Commercial lines underwriter, Peace Hills Insurance

Mary Ann Platnar
Underwriting supervisor, Echelon Insurance
Mary Giunta
Assistant vice president, casualty, Arch Insurance Company
Mashood Ali


Executive vice president, underwriting, PMU Specialty Underwriting Managers LTD

Melissa Woods


Commercial underwriter, Portage Mutual

Nicole Hachey


Senior personal lines underwriter, Intact Insurance

Noel Dodd


Senior underwriter, Special Risk Insurance Managers

Peter Lee


Vice president, casualty, Stewart Specialty Risk Underwriters

Rachana Patel
Senior underwriter, CHES Special Risk
Ray Edwards


Senior underwriter, vice president, Victor

Rick Feeney


Underwriting manager, casualty, Vailo

Ruth Taylor
Personal lines underwriter, Travelers
Ryan Barreto


Healthcare assistant underwriter, CFC Underwriting

Sarah Kirby


Commercial underwriter, Risk-Can Underwriting Managers

Shelley Blagdon


Senior specialist, specialty lines, Intact Insurance

Snigdha Ghosh


Underwriting manager, Billyard Insurance Group

Steven Hrab


Director, construction, Burns & Wilcox

Sunnie Zhu


Commercial P&C underwriter, Aviva Insurance Company

Teresa Mazza


Senior underwriter, Chubb Insurance

Teresita Delrosario


Senior personal lines underwriter, Intact Insurance

Veronica Hipkiss


Peace Hills Insurance

Victor Ip


Senior vice president, casualty, Stewart Specialty Risk Underwriters