RSA Canada reveals fresh look for CI Boot Camp | Insurance Business Canada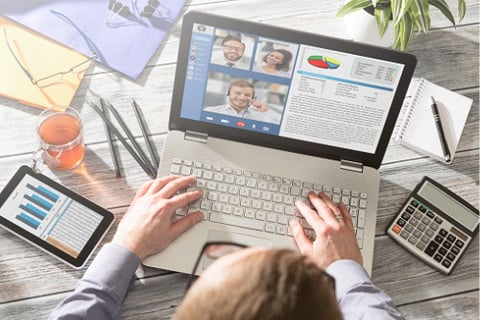 RSA Canada recently launched its fifth annual Commercial Insurance (CI) Boot Camp – a five-week course aimed at helping Canadian insurance brokers expand into commercial lines. This year's CI Boot Camp has a fresh look compared to past years. Due to the ongoing COVID-19 pandemic, RSA Canada has transformed the exclusive training program into a virtual initiative. This has enabled the insurer to expand the scope of the program, bringing in national expertise from all regions across Canada.
The program kicked off on Tuesday, July 21, and will run for five weeks until Thursday, August 20. The cohorts - who are either experienced personal lines brokers looking to transition into commercial lines, or new commercial lines brokers looking to expand their knowledge - are invited to attend two WebEx sessions every week, in which they'll dive into subjects like: RSA's appetite & products, property, IRC auto, CGL, inland marine, business interruption, sales and prospecting, interacting with clients in a digital setting, and engaging with digital tools.
Read next: Uncomplicating condo coverage - arming brokers to deal with the crisis
"We're very excited about our first virtual CI Boot Camp," said Kelly Hopkins, director, Ontario Sales, Personal & SME Insurance at RSA Canada. "Historically, we've run the boot camps at a regional level. This is the first time we've done it on a national level and in a virtual environment, which means we're able to take the best practices and best learnings from the regional boot camps and apply them at a national scale. With that, we've brought in some of our best technical experts from across Canada.
"What's great about RSA's CI Boot Camp is that it's not just focused on technical learning; there are also components around sales and prospecting, communicating with clients, effective negotiation, and general best practices. This year, we've refreshed a lot of the material so that it caters more to a virtual audience. It's going to be engaging, interactive, and will include a variety of educational methods to make the sessions more impactful and memorable."
Read more: Now's the time for brokers to take advantage of digital training
The 130-strong cohort to take part in RSA's first virtual CI Boot Camp will each be eligible for a minimum of eight CE credits, and, upon completion of the program, they'll have the chance to earn a CI Starter Kit, which will help them at the start of their commercial careers. They will also gain access to RSA's SME quote and bind tool, RSA Pro, where they can take advantage of exclusive built-in discounting otherwise unavailable through traditional quoting methods.
"Sometimes there's a bit of a learning gap or an opportunity gap for personal lines-heavy brokerages to strengthen the technical commercial training of their staff," Hopkins told Insurance Business. "Often, the logical cycle is for brokers to start working in personal lines and then transition over to commercial lines, and, through RSA's CI Boot Camp, we can help accelerate that process. It's a value-add for our broker partners at no additional cost, and it's all part of the support and development that underpins our relationship together. It's important that we invest in our broker partners so that we see continued and shared success."